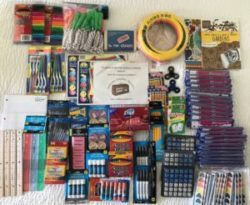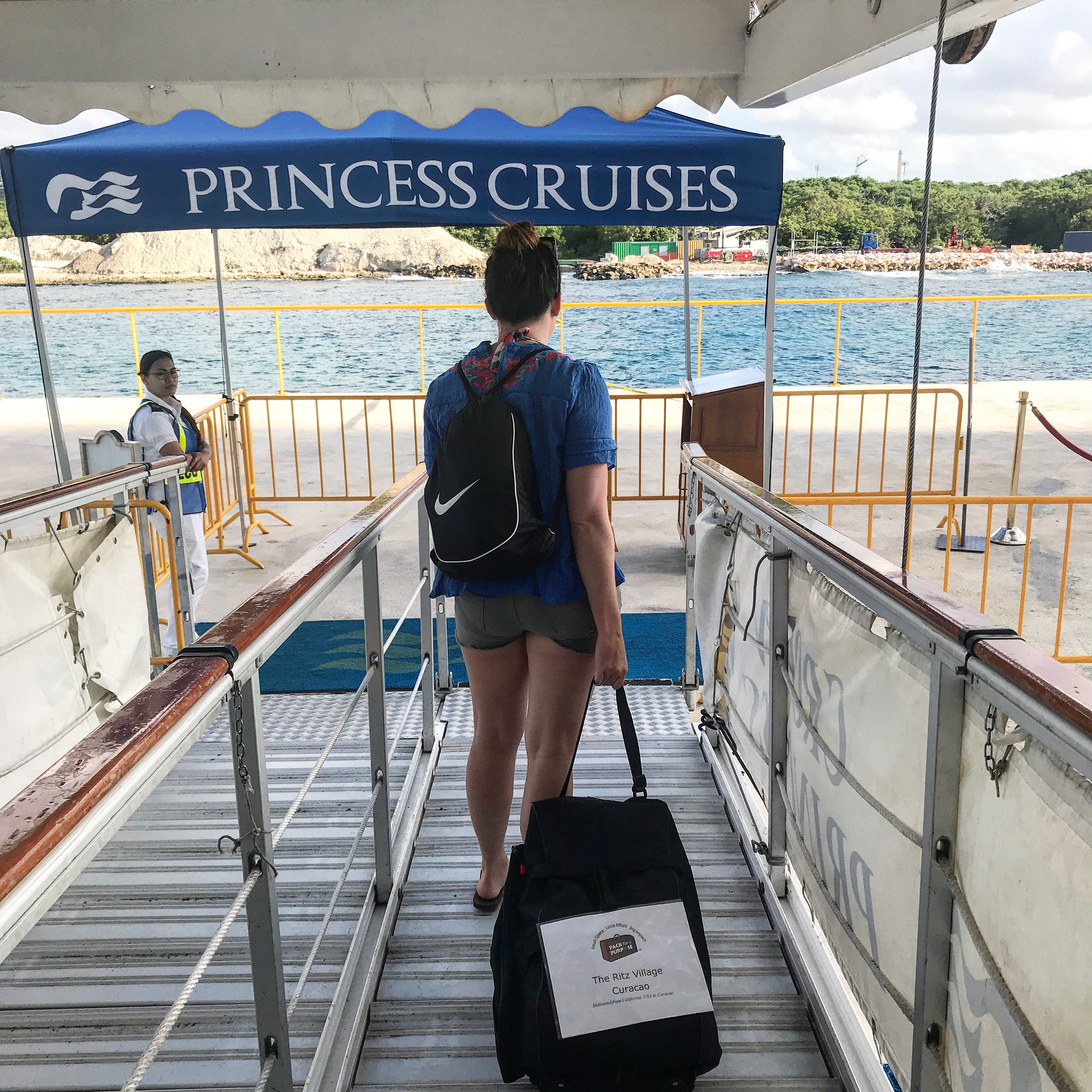 French novelist Marcel Proust is credited with saying, "The real voyage of discovery consists in not seeing new landscapes but in having new eyes."
Ever since my children were old enough to understand, they were exposed to travel which opened their eyes to the people, cultures and societies of the global community.
Our family travel always included a lesson of giving back to the region we were visiting. Twenty years ago it was hard to find an opportunity to deliver backpacks full of school supplies. Today, the internet has made this task much easier.
Before embarking on a recent family cruise to the Caribbean, a Google search suggested a fantastic resource for giving while traveling. According to their website, Pack for a Purpose (PfaP) is, "A nonprofit organization that provides travelers with up-to-date information about needed supplies for community-based projects supported by accommodations around the globe." pc: packforapurpose
Travelers can navigate the website to find numerous opportunities in various locations, to support schools, orphanages and clinics, and PfaP's website is designed to easily locate a giving opportunity, often providing multiple choices for each participating location. Wish lists are clearly defined as are drop-off locations, which are generally local lodging facilities. PfaP does not normally allow travelers to visit the recipient's location.
Since PfaP's inception in December 2009, the global travel community has donated more than nearly 200,000 pounds of supplies to needy schools, clinics and orphanages worldwide. By simply saving a corner of their luggage to bring along requested supplies, travelers have made a big impact around the world.
PfaP's mission is to positively impact communities around the world. With the help of travelers, it looks like they are achieving their goals.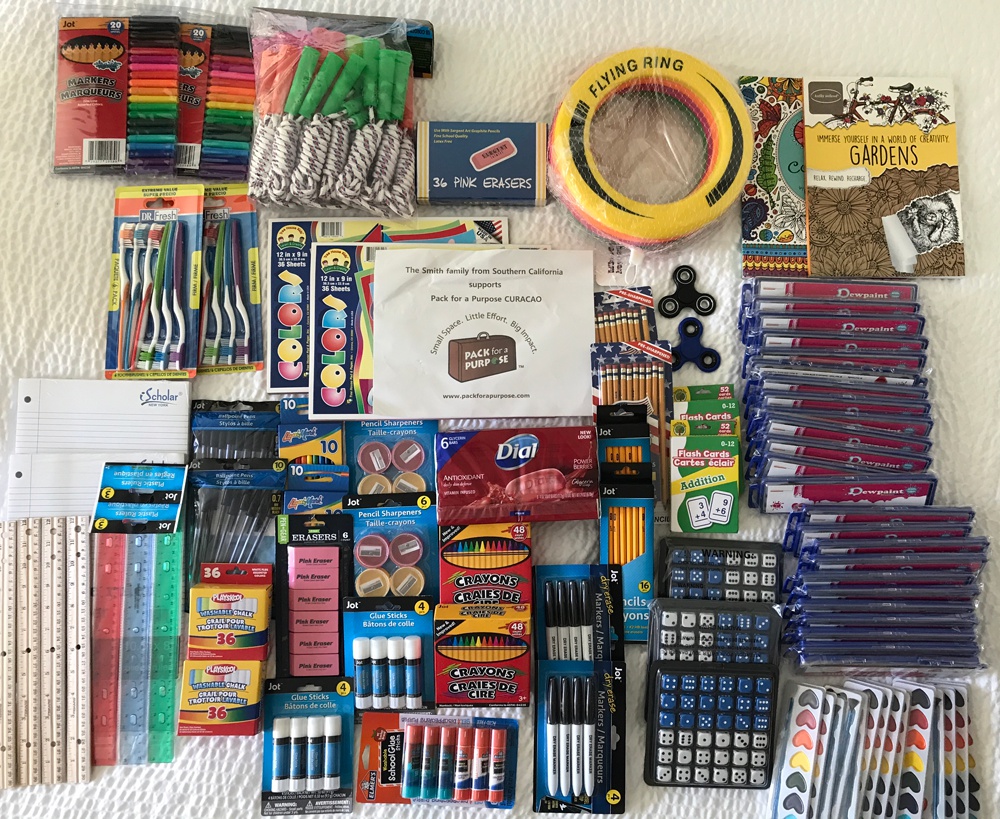 Our family decided to donate on Curacao, the second port on our Southern Caribbean cruise.  We carried our bag of donations off the cruise and made our way to the donation location at The Ritz Village, a modern boutique hotel and hostel located in a former ice cream factory in the city's Historic District.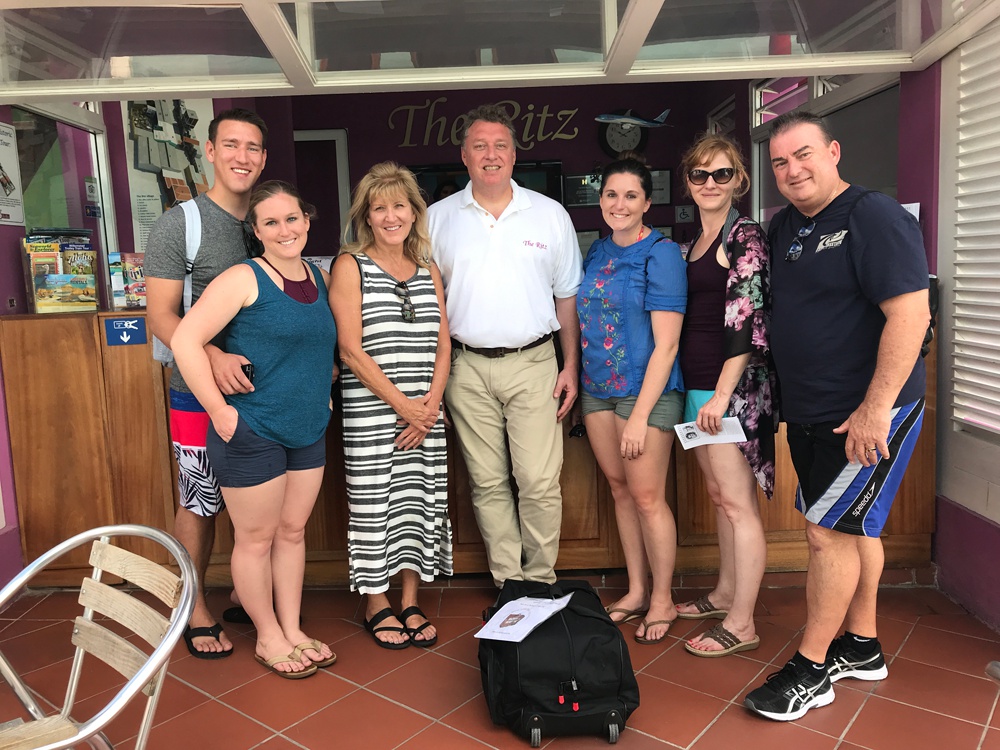 We met with Marcel, the new Managing Director of the resort/hostel, who spent time with us discussing Pack for a Purpose and also gave us a short tour of the property.  The unique property is worth a visit next time you are in Curacao.  Don't forget to bring along a few items to donate.  Travelers can drop off at this location knowing their donations are going to support five local orphanages on Curacao.
How to participate and get your family involved:
Go to Pack for a Purpose website, www.packforapurpose.com
Select your travel region.
Select the recipient organization, there will likely be multiple choices to select from.
Purchase items from the "needs" list.
Make room in your luggage for purchased items.
Deliver to the lodging partner when you arrive at your location.
Travel can teach us a lot about how others live and survive, often with much less than the traveler.  Mother Teresa shared, "It's not how much we give but how much love we put into giving."
Pack For a Purpose offers an easy way for those who love to travel, to spread love and share this giving mission throughout the world.
If you go:
Happy Travels!
Jan