TOP 3 TRAVEL APPS FOR ANY AGE TRAVELER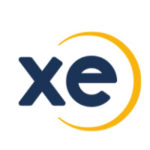 Traveling to different countries? XE is the go-to site for currency conversions on the web. Is most useful for the simple fact that it's able to convert every world currency. It also functions offline by saving the last updated rates, which is great if you're in a place with limited connectivity or trying to save on data.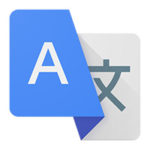 This app is also useful as you move from country to country, without the benefit of knowing the local language. This translator quickly translates day-to-day words you come across on your travels. For example, you can hold your camera up to text – such as a sign, or a menu – and Google will translate it for you instantly.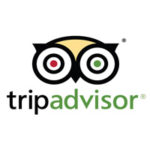 For ideas of where to stay, eat, and what to see what other travelers rate at the top ten things to see or do. Disregard the over-the-top and complainer-bottom reviews and read the middle ones.
WHERE SHOULD I TRAVEL NEXT YEAR?
The best answer is where you have not yet been! There are some areas you may consider evaluating or potentially holding off, based on the government travel warnings and advisories found here, https://travel.state.gov/content/passports/en/alertswarnings.html. Do you research and explore, wander and adventure to parts unknown, regardless if they are in your own backyard or elsewhere!
HOW TO STAY IN TOUCH WITH MY FAMILY AND FRIENDS WHEN TRAVELING.
When family and friends travel, we connect using the What's App, www.whatsapp.com, a free app that is fast, simple, and provides secure messaging and calling for free.
WHAT 5 THINGS TO NOT FORGET ON AN OVERSEAS TRIP?
Small power strip—ideal for sharing a crowded outlet in an airport, and a simple way to keep all devices close by once at a hotel.
Additional battery pack- allows for your electronic devices to extend life during a long overseas flights.
Photograph of your luggage and passport on your smartphone; lose either of them, and you'll be grateful for the reference.
Scarf. To keep your shoulders warm, and to cover your shoulders if entering a cathedral or other location religious location.
Stain Remover, for those times you spill your coffee on your white shirt. Given you pack only enough and often repeat wearing items, it's best to have something like Tide to Go Stain Eraser Stain-erasing wipes for those almost given mishaps!