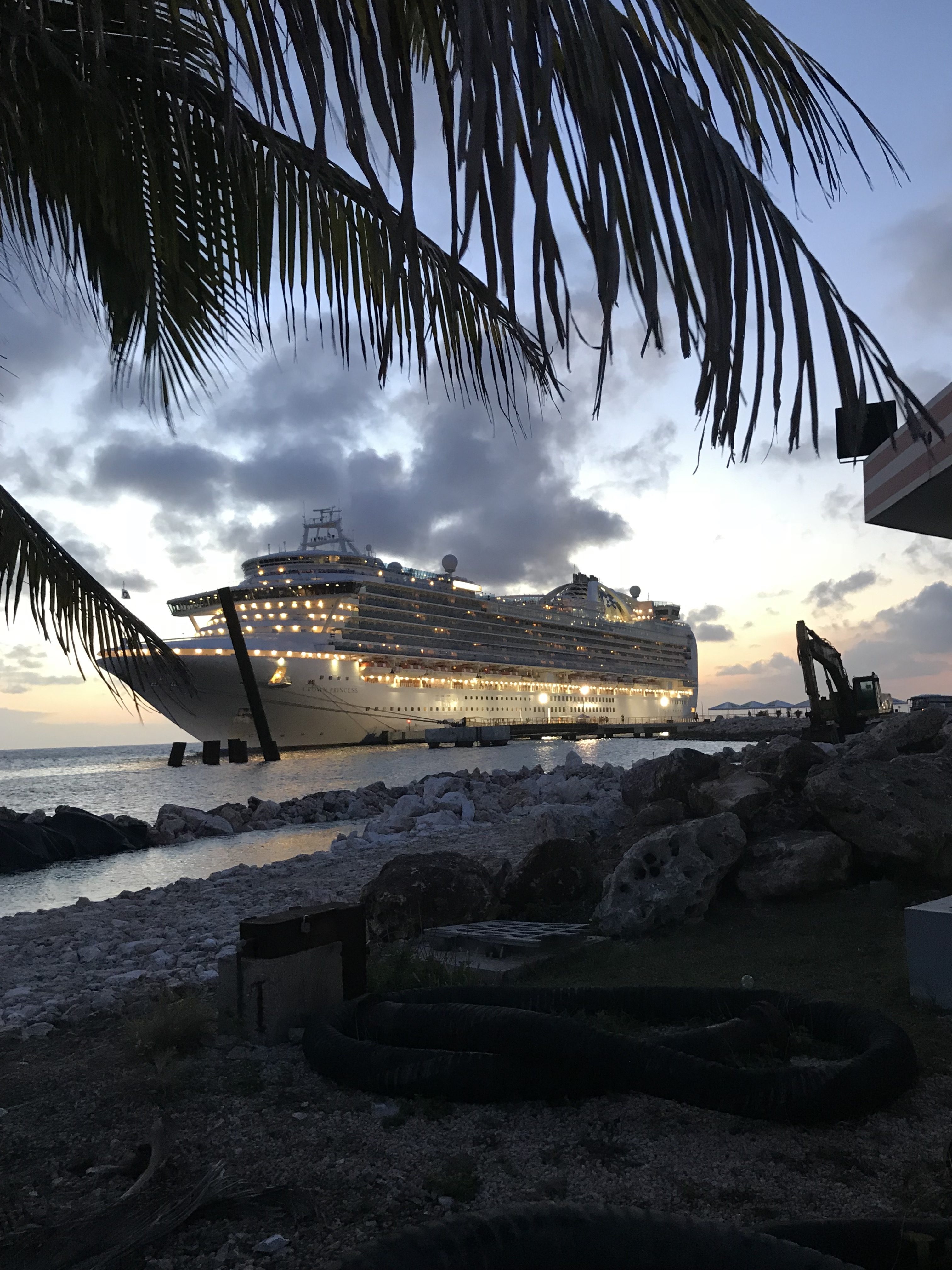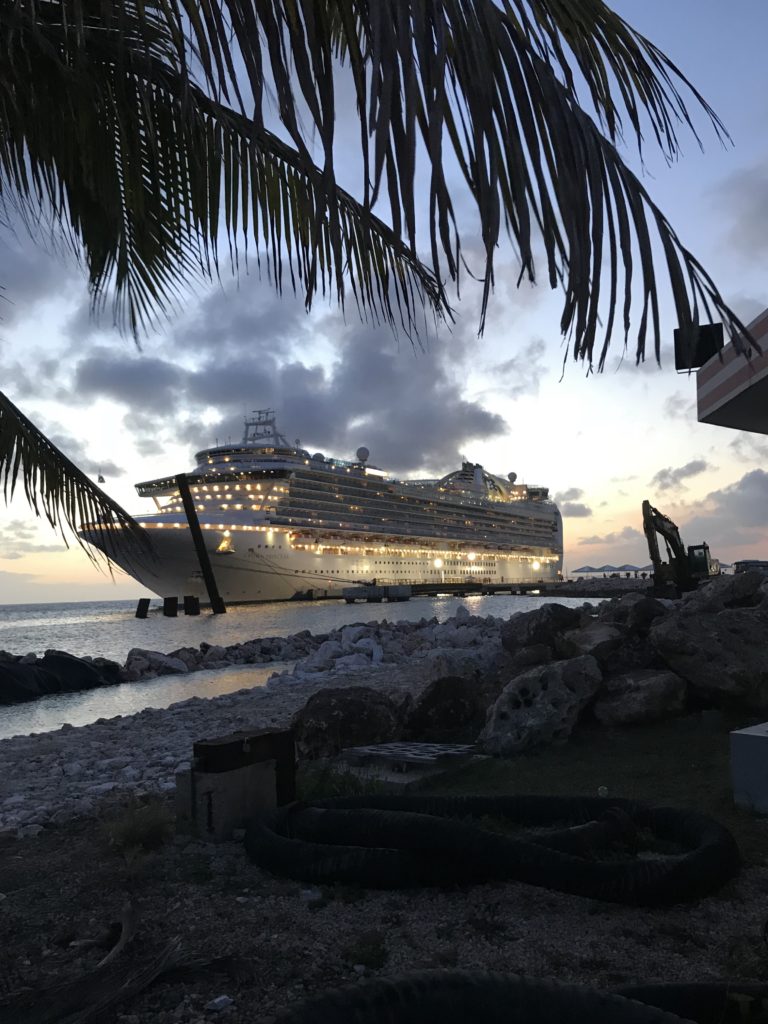 When it's time to plan a vacation, is the amount of activity or idle time part of the decision making? It is always at the forefront of my family as we determine our next getaway. As the cruise experience has always been positive and pleasurable for our family, it was a unanimous decision to sail again.
Millennials through Baby Boomers best describe my family. Cruising offers the opportunity to meet the vacation expectations of all generations. The criteria for our cruise had to include three things, 1) Coordinate a date everyone was available, 2) Include a Caribbean itinerary not yet visited, and 3) Have more days in port than at sea. Just as the Rolling Stones sang, "You can't always get what you want," the cruise itinerary we selected included ports in the ABC islands; the Dutch Netherlands Antilles islands of Aruba, Bonaire, and Curacao. Unfortunately, we compromised on a cruise itinerary with more "days at sea" than in port.
The itinerary included bookends of two days at sea after leaving the port of Fort Lauderdale, Florida, and two days at sea after visiting the ABC islands. As the date of the cruise neared, the concern of so many sea days started to surface in conversation. "What are we going to do with four days at sea?" I'll admit, a little panic set in thinking about the cabin fever potential of the extended sea time.
Contrary to our initial concern, we found the experience of multiple sea days to be enjoyable. Cruising offers more activities than an average person can experience in 24 hours. The choice to be active or to enjoy leisure time is entirely up to the individual cruiser. My family delighted in the delivery of the Princess Patter each night (the daily guide to life at sea), and we pulled out our highlighter pen and went to work figuring out what we wanted to do the next day. It was not too hard because on average, the daily agenda for our cruise offered over 80 different activities during each sea day.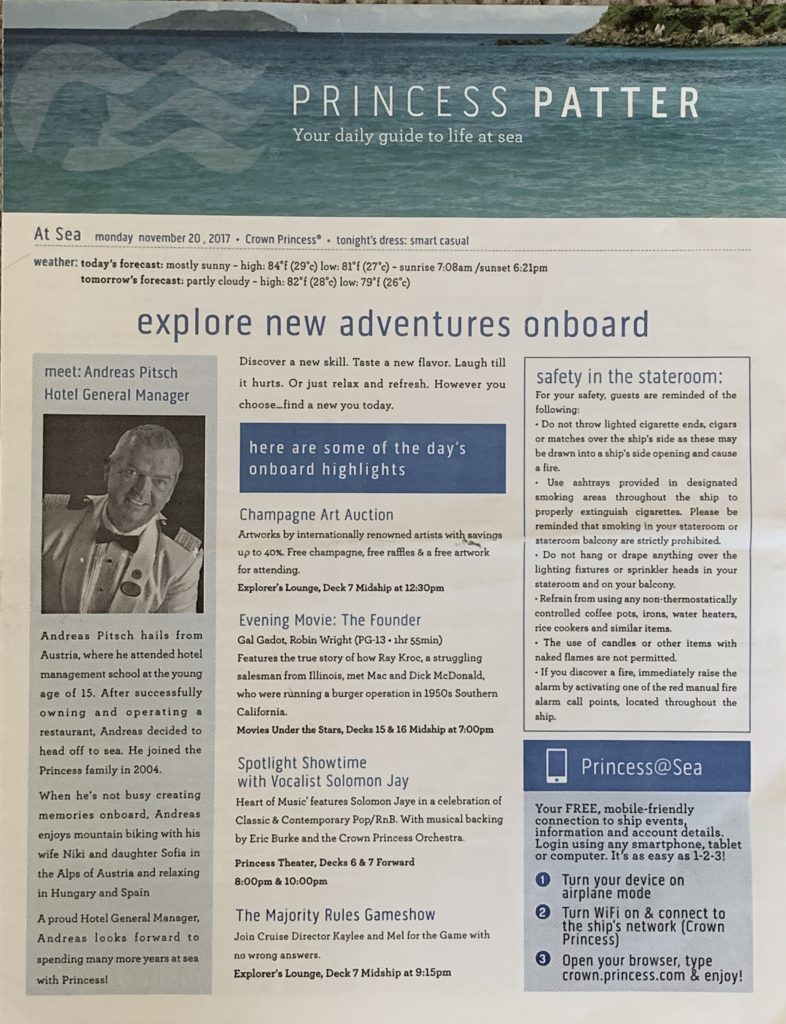 The Patter offered information on multiple activities to partake in, from the proverbial shuffleboard, ping pong, and bingo, to culinary demonstrations, enrichment lectures, cocktail-making contests, movies, art auctions, game shows, formal afternoon tea, wine tastings, and shopping. Alternately, if a cruiser can't muster the energy for another activity, there is always slouching in one of the comfortable leather couches to read in the solitude of a fully-stocked library. The view isn't too bad either, as the library overlooks the azure sea.
The choice of activity level is entirely up to you. Here are 5 ideas to consider if you want to be active or idle on your cruise sea days.
ENJOY LEISURE TIME: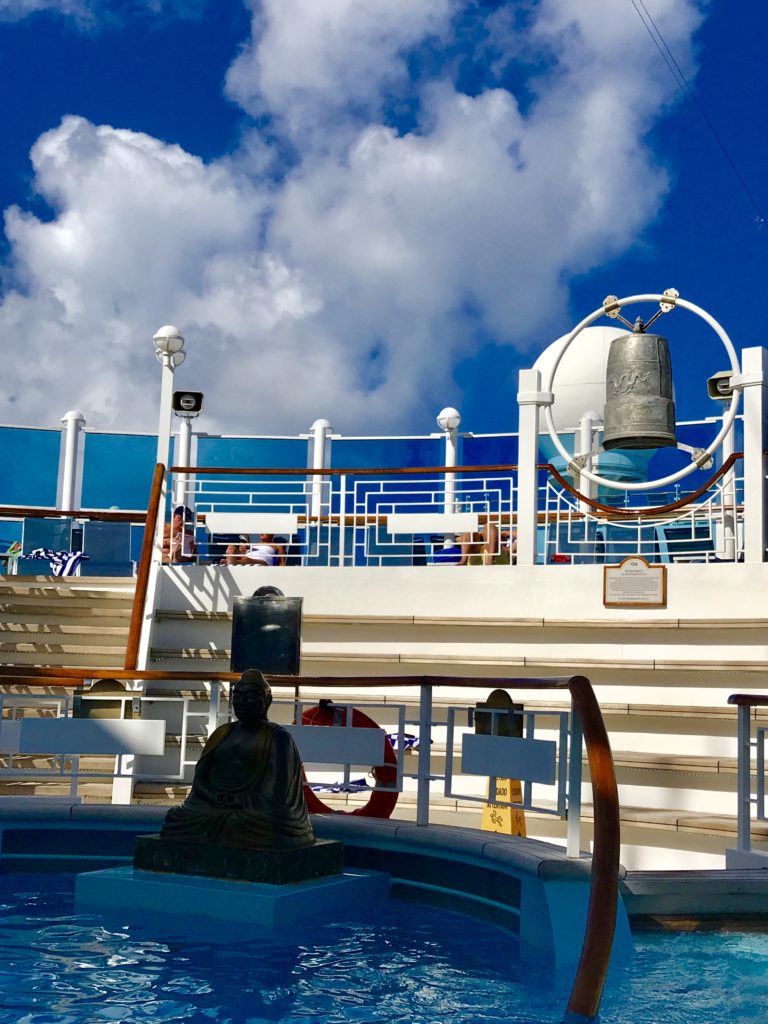 1) Enjoy a Spa Day
Princess Cruises Sanctuary, an adults-only sun deck offering a tranquil respite from other cruisers, offers for a small fee, plush loungers, towels, healthy drinks and food. The Sanctuary adult-only pool is semi-private and does not require guests to partake in a spa service or pay a fee to use it, or the two hot tubs.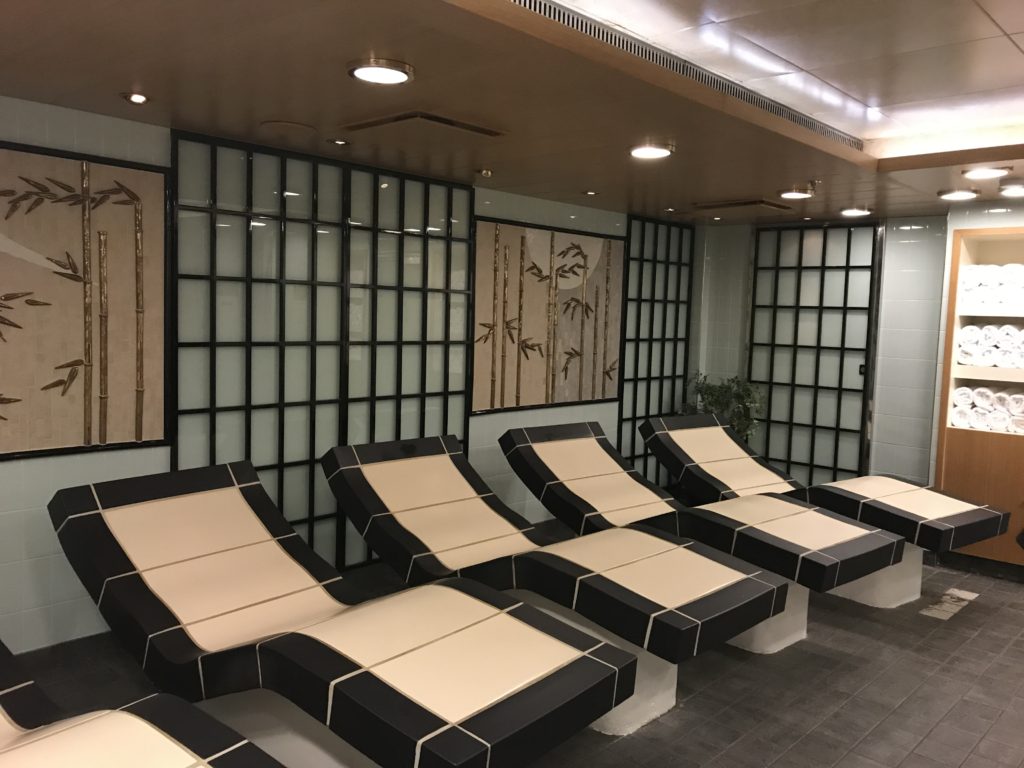 The Lotus Spa, adjacent to the Sanctuary, offers a variety of services including, massage, facials, haircuts, manicures, pedicures, waxing, hair coloring, cut, and styling. The Spa provides specialty rooms for relaxation and restoration, including stone lounges, wet and dry saunas, and private whirlpools.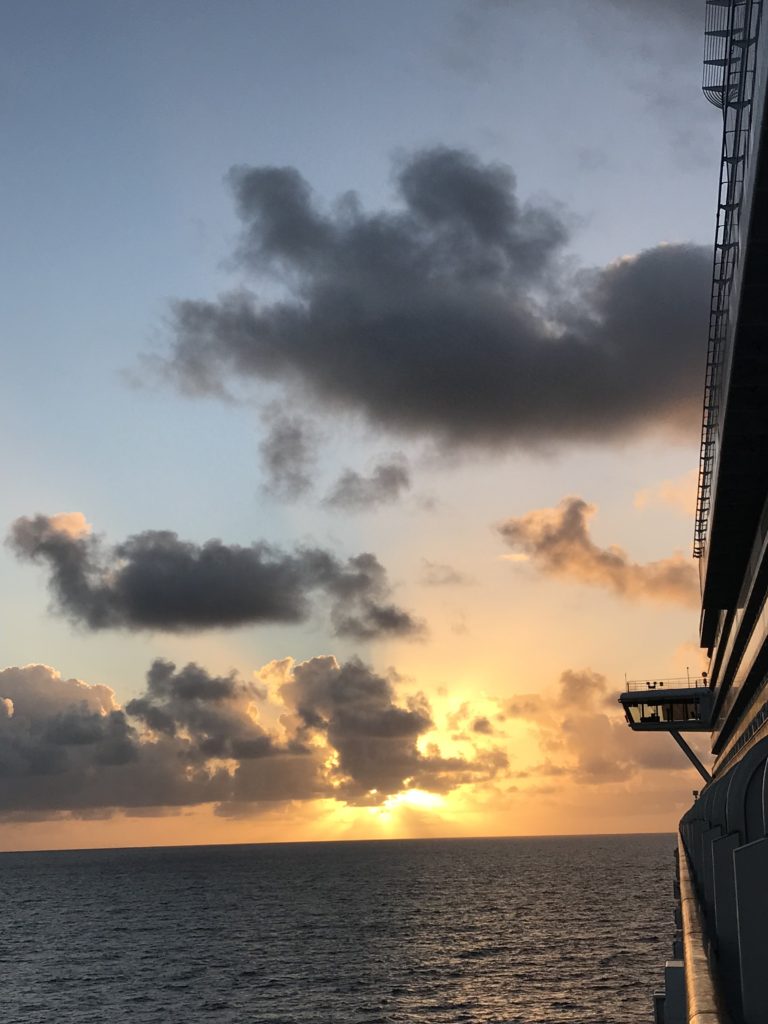 2) Enjoy the Sunrise and Sunset
Grab a cup of coffee, tea or specialty drink at the International Cafe and head up to the Sky Deck to view the golden sunrise upon the horizon or stunning sunset over the Caribbean Sea.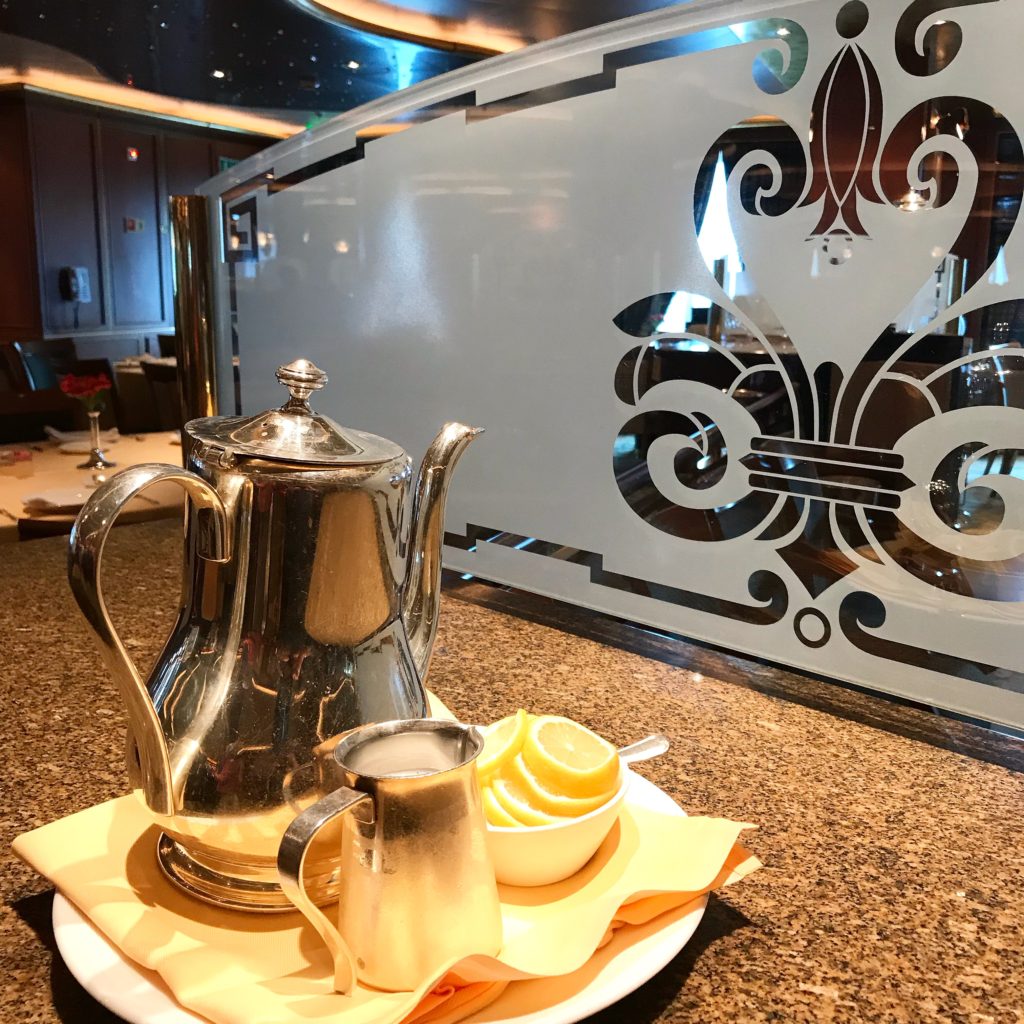 3) Savor an Afternoon Tea
During sea days, Princess Cruises offers a semi-traditional Afternoon Tea, complete with white glove tea service and scones with lemon curd and clotted cream. The tea service is held at various locations on the ship and often offers live music adding to the experience.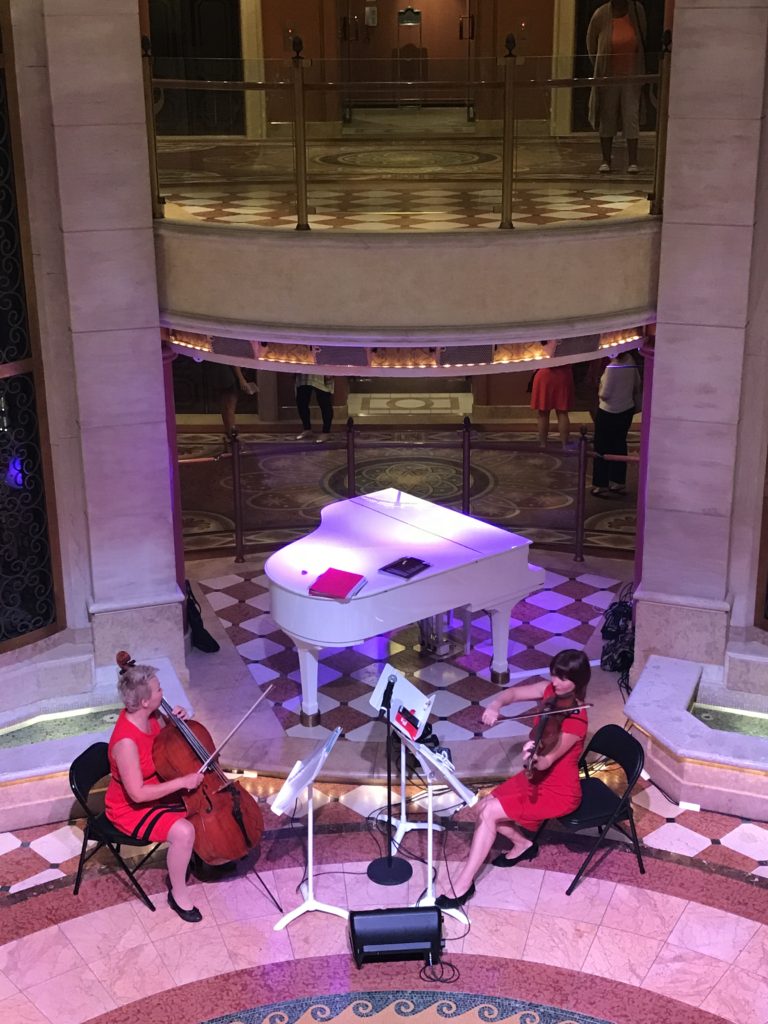 4) Plant yourself in the Piazza's beautiful Atrium
The Piazza on most Princess Cruises offers a meeting space to enjoy specialty music while indulging in a decadent pastry and drink from the International Cafe. Catch a duo of electric violinists or piano crooner while you people watch and make new friends.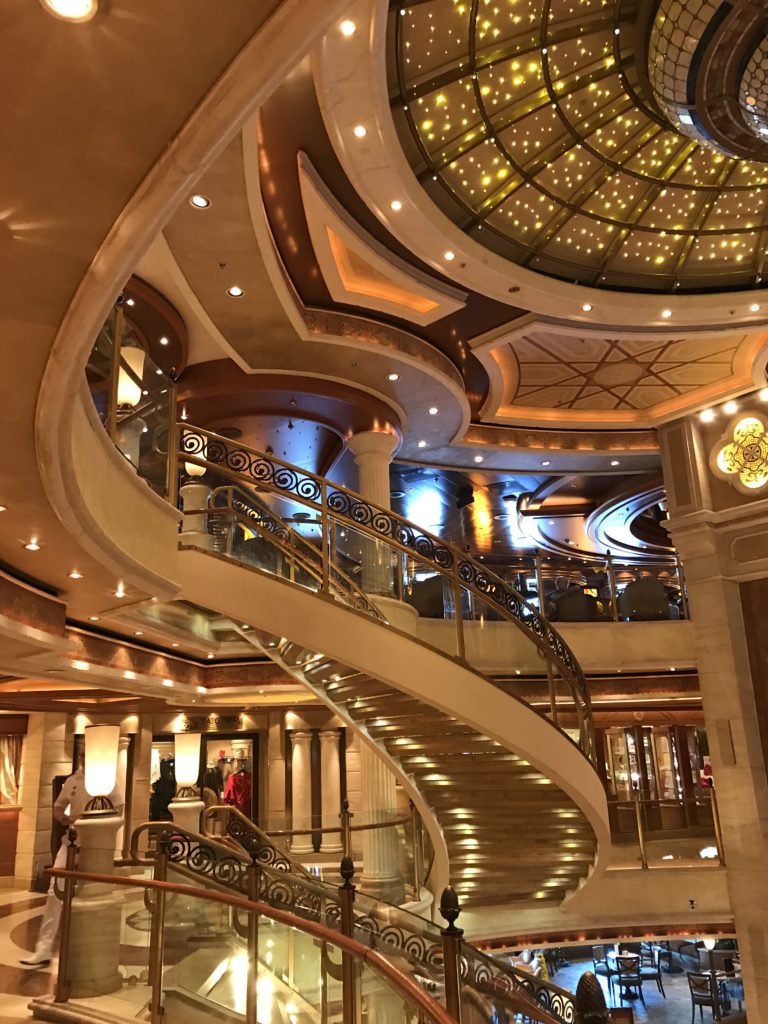 5) Wander through the Shops
Princess Cruises offers several retail outlets on the ship and during sea days, often treats guests to various shopping extravaganzas with steep discounts on branded items and quality jewelry, clothing and giftware.
BE ACTIVE: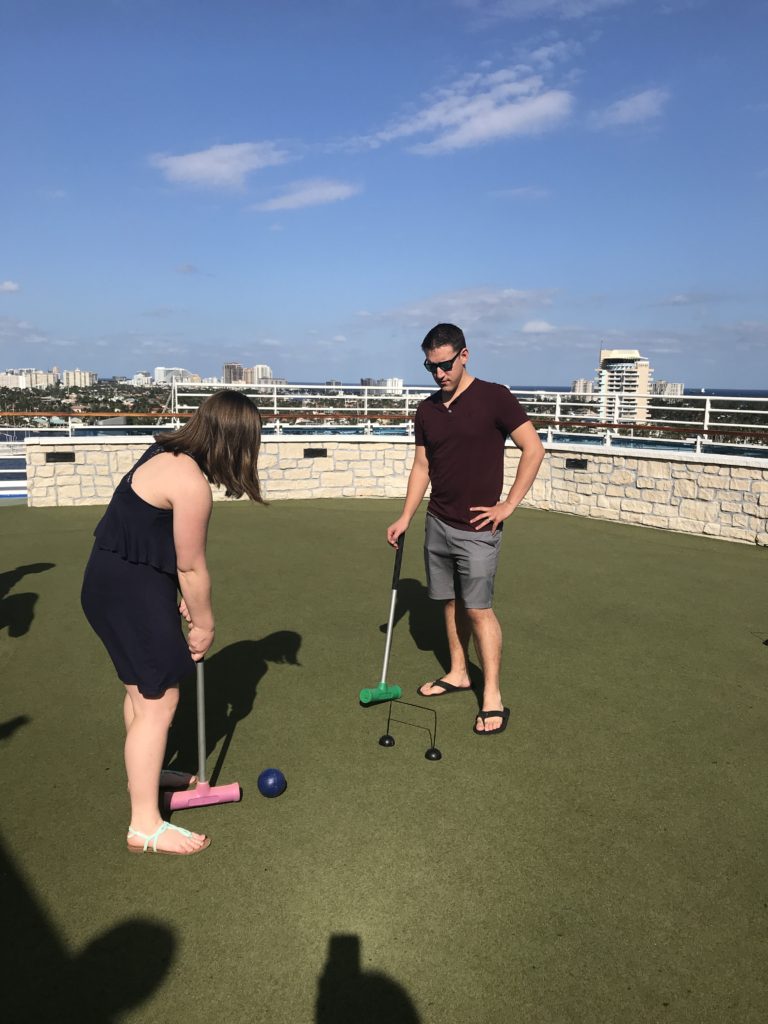 1) Get Sporty
Princess Cruises offers various activities including a sports court to enjoy basketball, volleyball, and miniature golf. There is always the longstanding tradition of playing a match of ping pong or shuffleboard.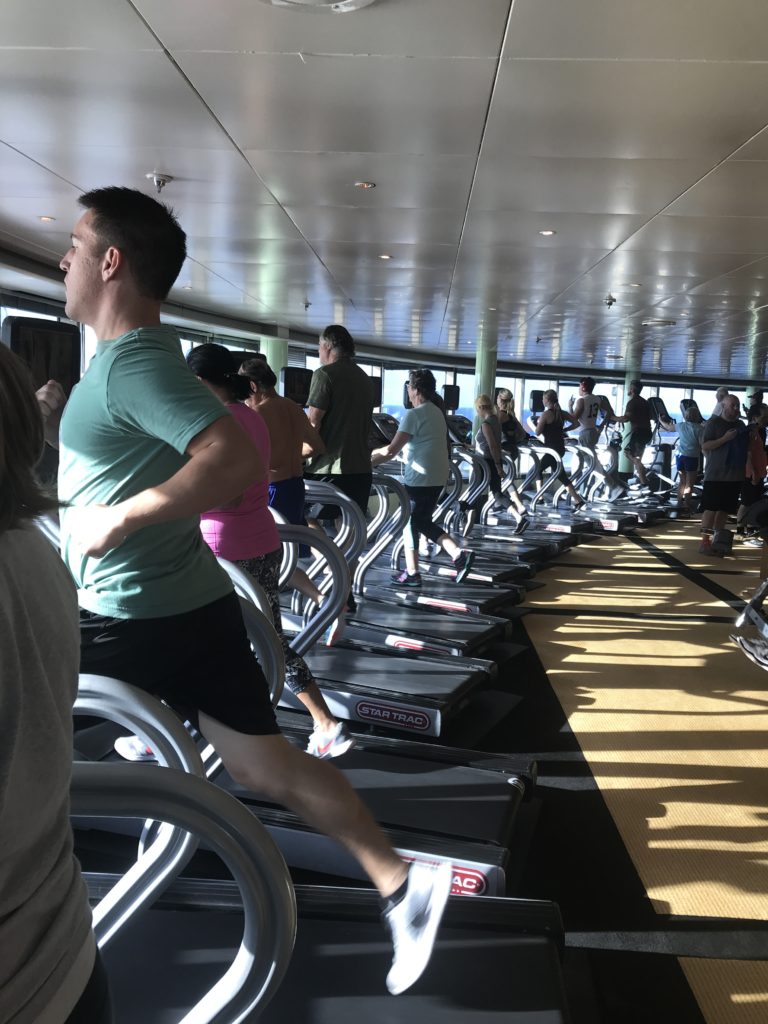 2) Master the Fitness Center
Princess Cruises offers a quality fitness experience with a sufficient amount of exercise equipment (most overlooking the beautiful sea) and a variety of daily classes (there is an extra cost for these.) Various fitness-related educational courses are complimentary.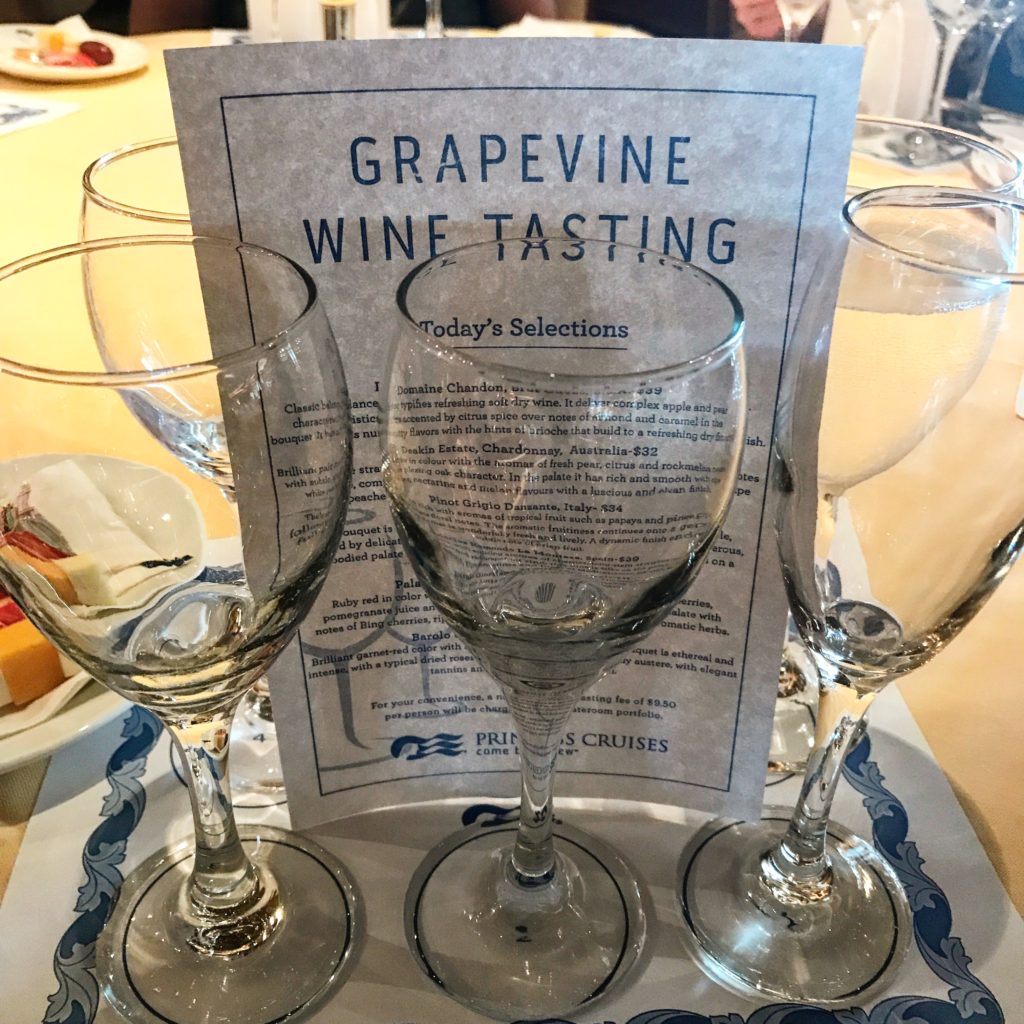 3) Partake in the Specialty Activities
Karaoke, enrichment lectures, ice-carving demonstrations, wine tasting, and art auctions are available throughout the day. Finish the day with a drink by your favorite mixologist and groove to the music on the Lido deck.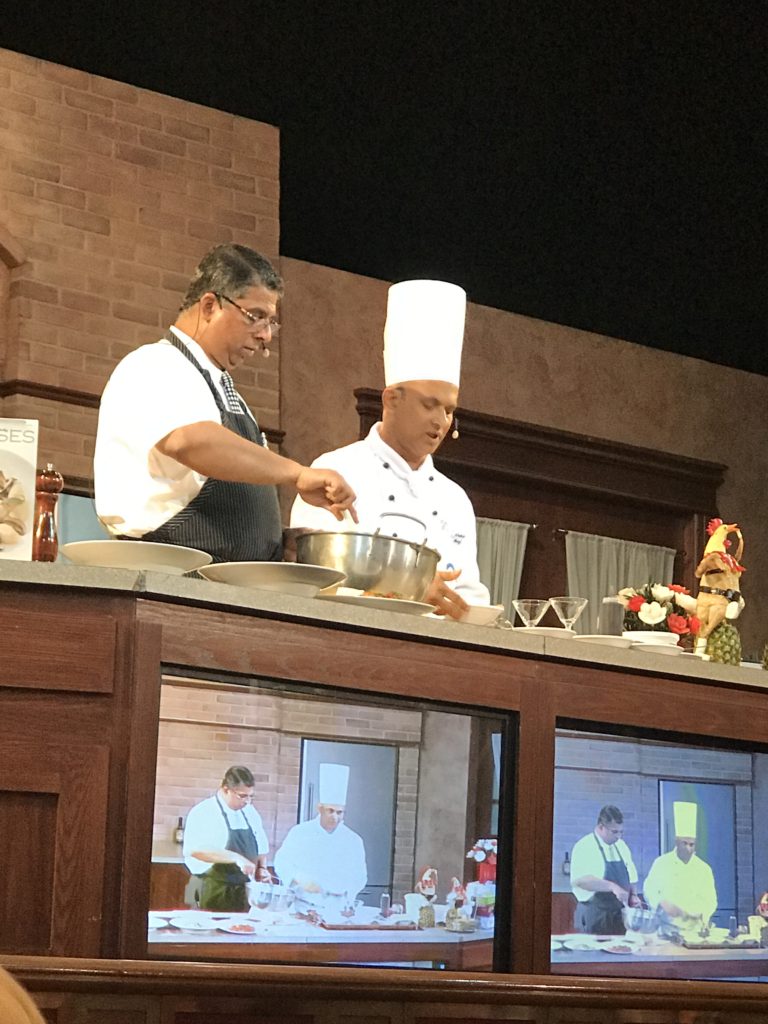 4) Fill your Mind with Educational Courses
Culinary exhibitions and enrichment lectures are available throughout the day, and the extensive selection ensures at least one course to meet most cruiser's expectations. Keep your mind and body active during the days at sea.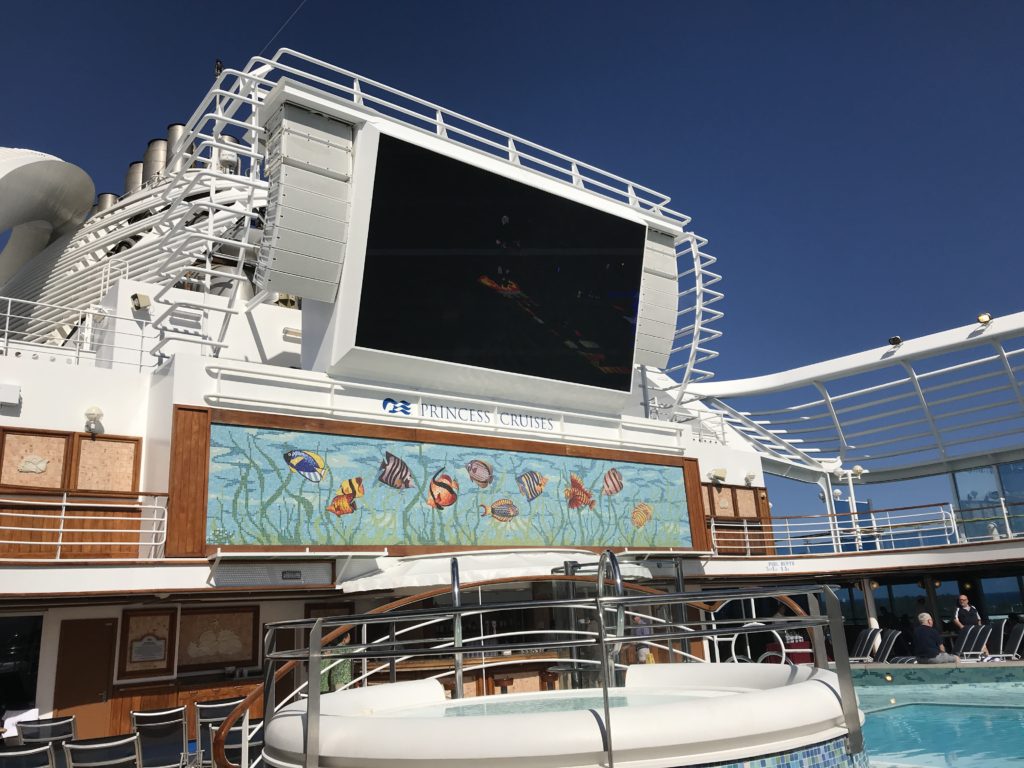 5) Attend the Shows
Each night, the cruise offers specialties shows including signature Broadway productions, comedy, and game shows with audience participation. Attend before or after your dinner hour. The lineup is different each night. Princess Cruises offers movie night at the pool, with blankets and popcorn. Watching a movie in the open air, with the stars twinkling above, is an experience in itself.
For anyone wondering what they will do to fill up a full 24 hours or more during sea days, my advice is to stop worrying. There are more things to do to satisfy your active soul or the part of you that needs a zen moment.
There is always picture taking throughout the ship and the subsequent hunt to find your pictures among a wall of your fellow cruisers. Just know you will have enough (or as little) to do during the days at sea.
If you go:

https://www.princesscruises.com
https://www.tourismbonaire.com/