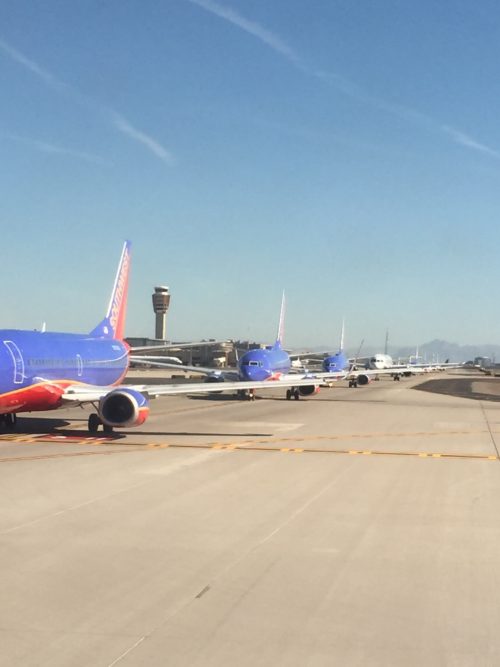 Although I do not remember my first trip, I was told it was on a TWA Airlines transcontinental flight in the late 1950's from New Jersey to sunny Southern California. This was a time known as the Golden Age of Flying, where passengers actually dressed up for a flight. I likely was dressed in pajamas.  This was my family's first multi-generational trip, with my parents, siblings, and grandmother joining me on the plane.
Throughout my childhood, memories of family trips always included several layers of my family. As I started my own family, our family trips still include my parents (who are now grandparents), and with my husband and kids in tow, the multigenerational travel tradition continues.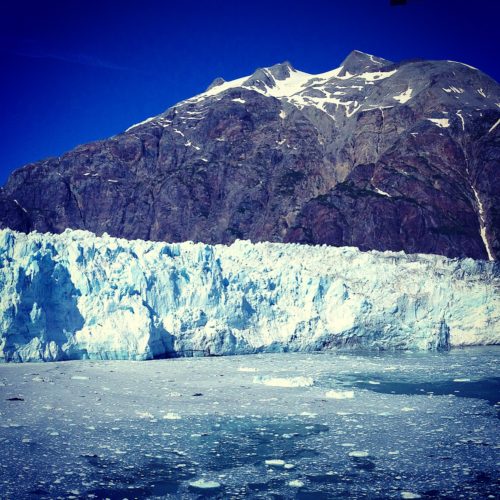 My family finds numerous benefits of multigenerational travel, most importantly being able to collectively spend quality time together. Whether it was road tripping to the Great Salt Lake in Utah, where we all bobbed and floated together in the salty lake, snorkeling in the cool clear waters of Lover's Cove in Catalina, or cruising to Alaska and oohing and aahing together as we caught our first glance of the calving of a glacier; the experiences with parents and grandparents are forever deposited in the memory banks of my family.
Multigenerational travel is generally described as three or more generations traveling together, including grandparents/parents, living-at-home or grown children, and grand or great grandchildren. More recently, extended family, including aunts/uncles, cousins and nieces/nephews are added to this mix.  On my family's last trip together, a cruise to Alaska, there were 16 multigenerational family members, from three family units!
This type of family travel has grown exponentially in the past ten years and today it is big business. The statistics are impressive: 40% of leisure travelers took one or more multi-generational trips, representing 21 million US travelers. (Preferred Hotel Group Emerging Trends in Multigenerational Travel, 2011), Multigenerational family travel continues to top the list of travel trends. (Virtuoso Luxe Report, 2014), 33-40% of the $270 billion in leisure travel is multigenerational. (Family Travel Association, 2015), Multi-generational vacations represent about half of all vacations taken by parents and grandparents. (Preferred Hotel Group Emerging Trends in Multigenerational Travel, 2011)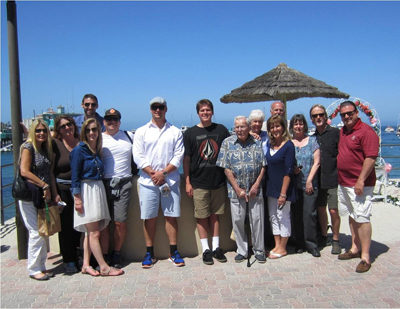 A number of reasons including weddings, anniversaries, birthdays, graduations, family reunions, and even funerals, initiate family travel.  When the travel goes as planned and everyone has a great time together, there is often a repeat trip not far in the future.  According to Preferred Hotel Group's Emerging Trends in Multigenerational Travel Study, "Multigenerational travel is proving to be successful as those who have already been involved in a multigenerational vacation are likely to repeat another, either domestically or internationally in the next two years."  My family is already planning our next trip together before the existing one ends!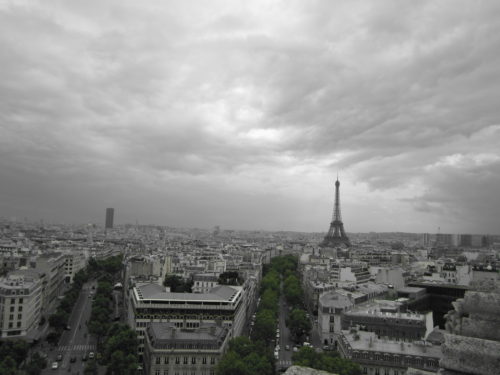 There are often challenges in planning a multigenerational trip including selecting a destination and date family members will agree on, creating an itinerary that will ensure everyone has a great time and making sure everyone gets along before and during the trip!  These are lofty goals for a family, for sure!
Resources to help with multigenerational travel include Travel Specialists and Destination Management Organizations who are tapping into where traveling families are visiting.  The top five destinations for multi-generational travel, according to Luxury Travel Advisor Trends and Recommendations for 2017 are Europe, Canada, Mexico, Florida (specifically Orlando theme parks including Walt Disney World and Universal City), and Hawaii.
Regardless of where you choose to take a family trip, careful planning is the key to a successful multigenerational travel experience. Here are 5 tips to consider when planning family travel:
1. Select a family member to plan the trip.
One night over a holiday dinner, my dad casually mentioned his interest in a family cruise.  It didn't take long to narrow the conversation to several locations and dates.  Asking family members where they have the interest to go and when they are available is as important as designating a family member to be the family trip planner (often this is the individual who will pay for the trip), as it is easier to have a single point of contact for trip planning.
Getting upfront buy-in from everyone and allowing all family voices to be heard helps to create a consensus on the family trip.  Additional considerations to explore include the cost, level of activity and adventure that will be included in the trip.
Give kids of all ages a chance to chime in the discussion.  A recent HomeAway Kidfluencer Survey found "Kidfluence" is a major trend with over 87% of parents in the U.S. and Europe giving kids a say in family vacation destination planning."  Get ready for the Millennials and Gen Z's opinions, as these generations are expert researchers and communicators, both on and offline!!
2. Consider mobility and other aging issues.
A recent trip with my then 90-year old dad on a Pacific Coast cruise reinforced the consideration of the type of future trips our family would take together after rough seas created mobility issues for my dad navigating through the ship's hallways.  Although it was too late for the cruise we were on, we found out we could have rented a scooter through the cruise line prior to our departure.
Families should also consider the ease of travel to get to the vacation location, as elderly grandparents or family members with young children may find airport travel too cumbersome and difficult.  If it is necessary to fly to the destination, ensure there is a non-stop flight option available and wheelchair assistance at the boarding area on both departure and arrival.
Consider the type of lodging the family will use on the trip. If a timeshare or Airbnb is being considered, verify there are first floor bedrooms and bathrooms available for family with mobility issues.
3. Select a variety of activities for the varied generations.
Depending on the type and location of family travel, there should be varying activities the family can enjoy together.  Not everyone should be expected to partake in every activity, and having a selection available during the family trip is a good idea in order for most of the family to enjoy some time together.  Consider the span of ages represented on a family trip when planning activities, and realize not everyone will be able to participate.
There are various online resources, and a simple Google search will net numerous sites, like http://www.parents.com/fun/vacation/ideas/ that will help in the planning. Travel Specialists who understand the type of family travel you are planning are wonderful sources of information for vacation activities
4. Communicate financial expectations.
It is not always easy to discuss the topic of money with others, especially with family.  Yet, in combination with deciding where to go on a family vacation, the cost of what will be covered and the individual family member's financial responsibility should be discussed in the early part of the decision process.
Today, it is more often a grandparent or parent who is picking up the bulk of family travel costs, yet this is not always the case, so a frank and transparent discussion of who will pay for what on the trip is absolutely necessary.
Often there are additional travel expenses, even if a specific family member is paying for the majority of the trip.  Airfare, transfers, taxi/Uber, hotel incidentals, meals, daily excursions; all of these items can add up and it's important to consider everyone's financial situation, given there could be family members who will want to participate, but who have limited funds.
Plan plenty of lead time to provide for each family member the opportunity to budget appropriately.  If airline travel is required for a trip, make sure to give eight months to a year lead time for family members to budget their contribution for the trip.
5. Ensure plenty of advance planning time. 
Armed with suggestions from family members of where the next trip should be is a good start, but then the real work begins by the family planner to pull the trip together. Often, this is a daunting task, requiring advance planning time and help from a qualified and knowledgeable travel expert.
According to a recent Roger Brooks International Study, "Travel agencies are tailoring tourism to the needs of families traveling with younger and older relatives, given multigenerational travel trends."  It makes perfect sense to use a Travel Specialist versus trying to plan a family trip on your own.
The outcome is generally better in the end, from a cost and time perspective, as the family may be able to obtain group rates through a Travel Specialist and tap into their knowledge of the region the family is interested in visiting. Using a specialist will make the family planner's job easier, as a specialist will likely have experience managing family travel, often including the logistics involved in gathering multiple families coming from various locations.
Look for a Travel Specialist who deals primarily in family gatherings, and ask for suggestions on the various alternatives for family travel. Keep an open mind to a trip that the entire family can enjoy.  Examples include cruises, dude ranches, RV/camping, theme parks, adventure tours, international destinations, and national parks.
Your family may not remember all of the trip planning and arranging, but eventually they will come to understand the immense value of a multigenerational family trip. Isn't it time to deposit a travel experience in your family's memory bank?
Cheers!
Jan
This story previously appeared on Big Blend Radio Magazine: http://blendradioandtv.com/listing/multigenerational-family-travel/