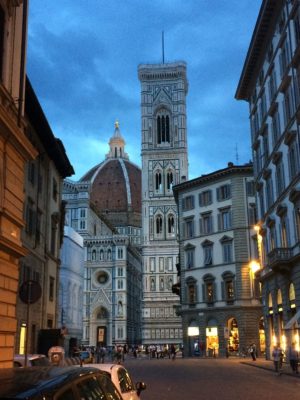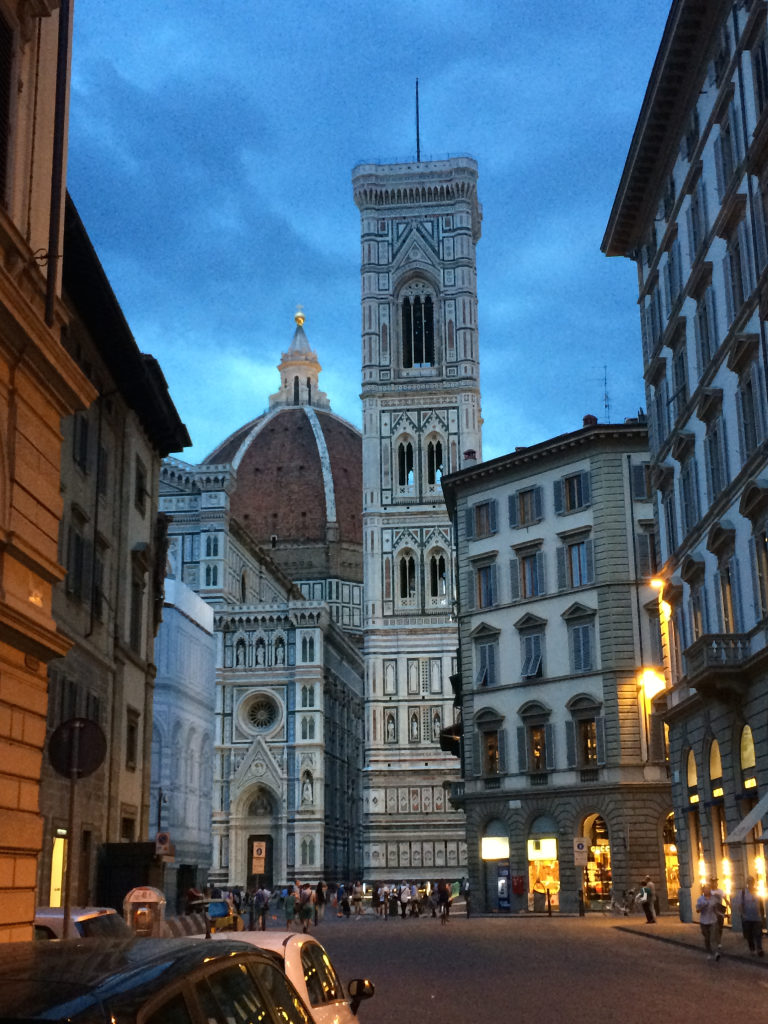 What can be accomplished in 24 hours? A lot if you choose to "do" instead of sleep!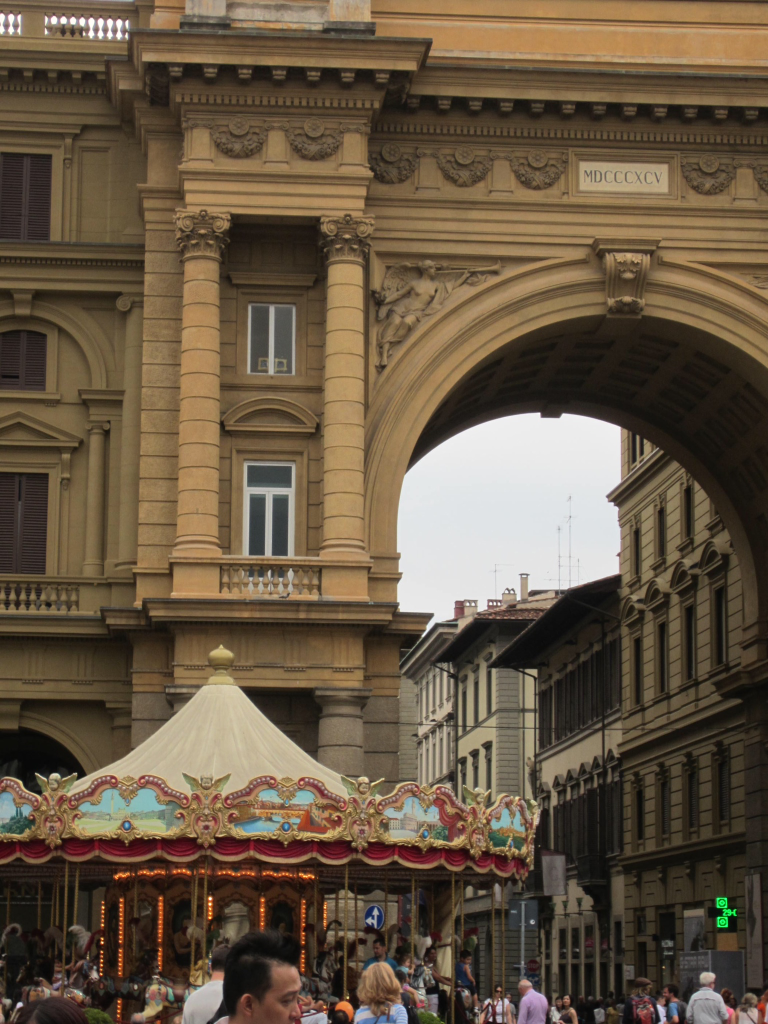 We arrived early evening in Florence, dropped the suitcases in our room and hightailed it out of the hotel toward the city center. Given we had been to Florence a few years ago, we knew the area well enough to get to the beautiful Arno River from our hotel and then take a very quick walk around the town to see the Ponte Vecchio Bridge (which we insist translates to "Bridge of too Much Gold Jewelry"), the Duomo, Piazza Della Signoria and our favorite Piazza Della Repubblica, with the beautiful carousel.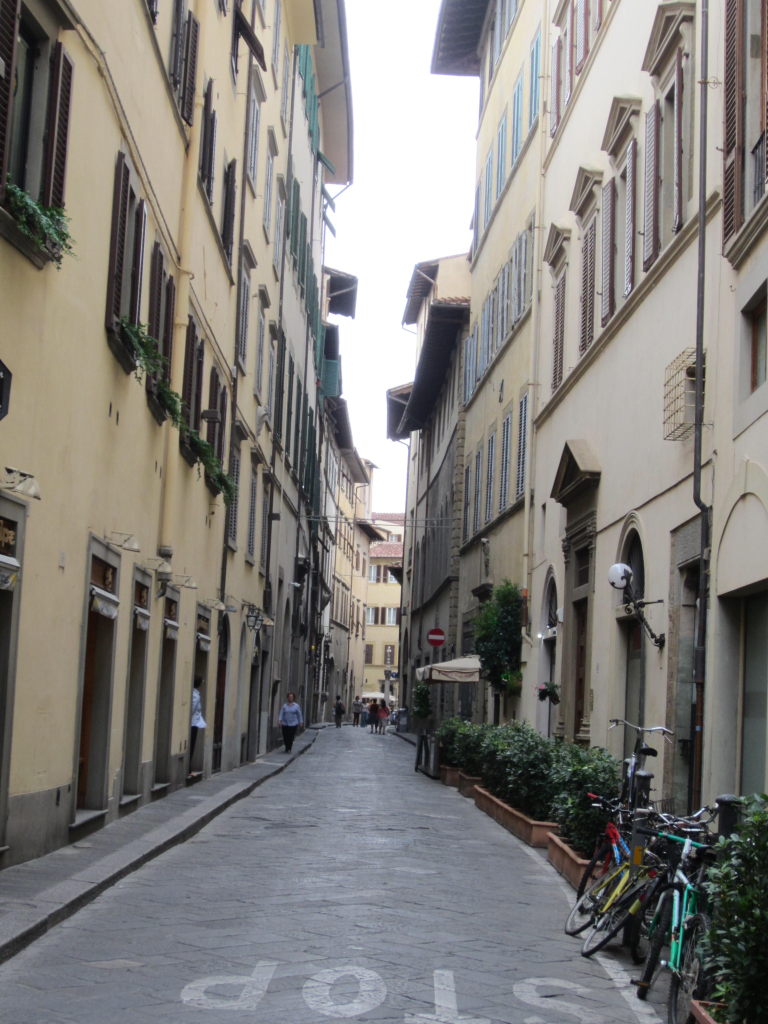 We wound in and out of several cobblestone alleyways before locating the restaurant we selected for dinner; Ristorante Buca Mario.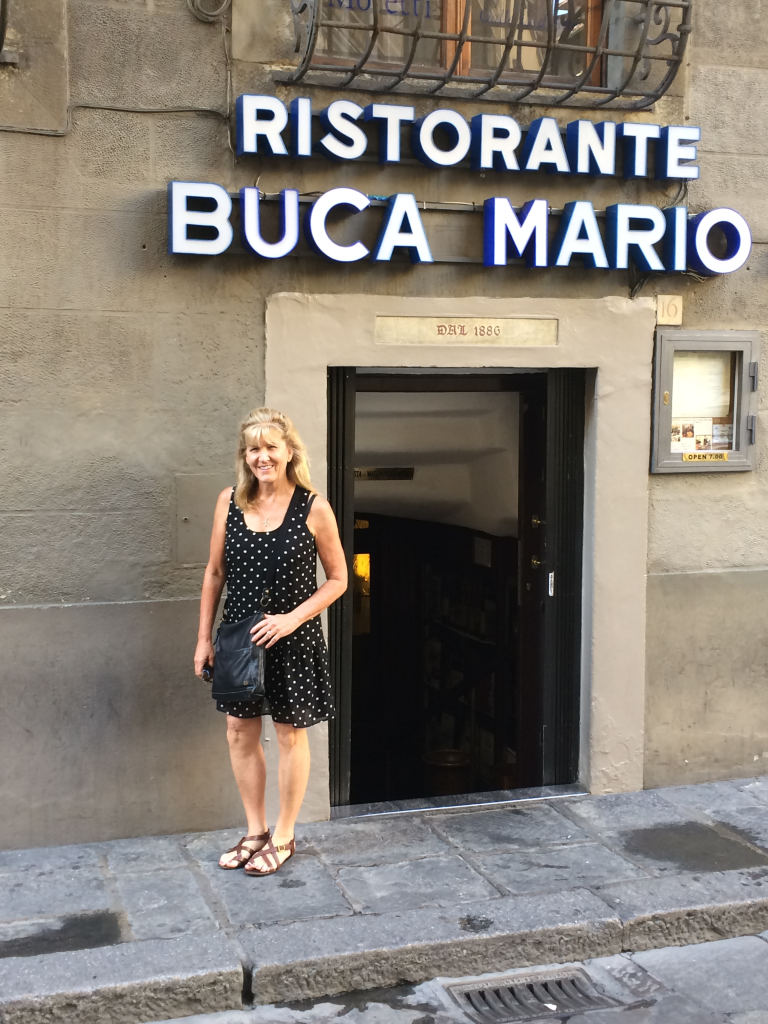 The restaurant has been in the same location since 1886, and managed by a handful of families, with the most recent being the past 20 years. We entered through ornate iron gates and immediately were ushered down a few sets of stairs to an expansive and cavernous basement dining area with beautiful linen-covered tables.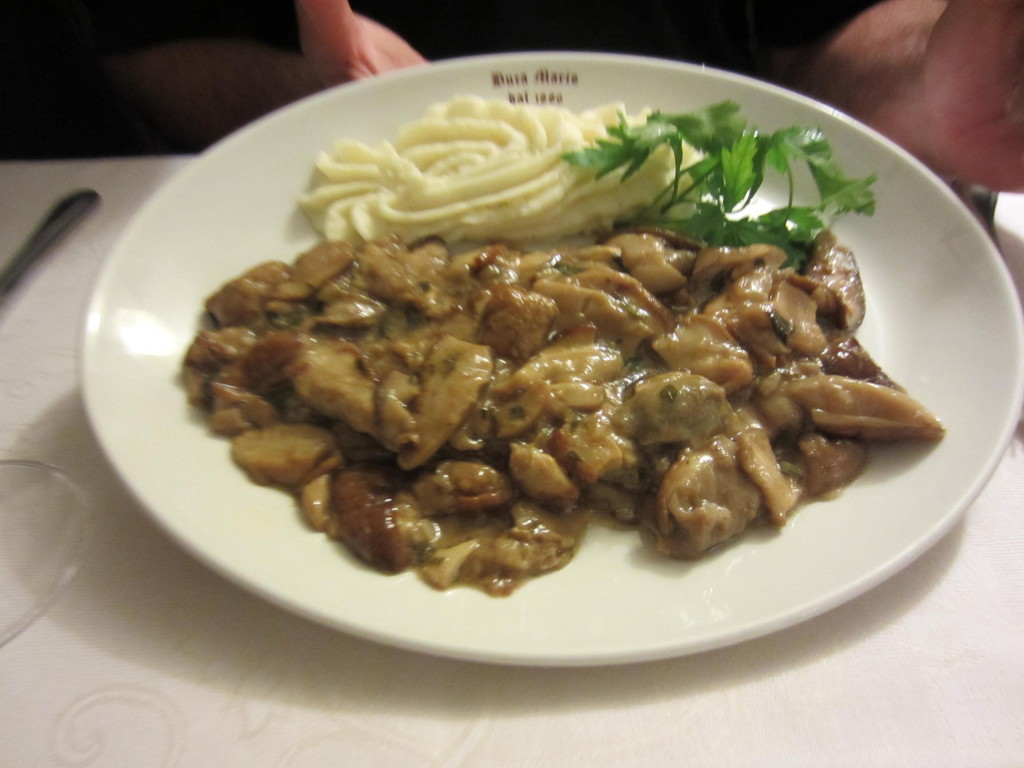 We were immediately greeted by Roberto, a seasoned server who worked at Bucco Mario for the past 17 years. Roberto recommended two amazing meals; a Tagliata di bistecca con rucola e funghi porcini freschi (sliced steak with arugula and fresh porcini mushrooms), and a Baccalà alla livornese co ceci all'olio (salt cod in tomato sauce with garlic).
Over a beautiful bottle of Piedmont Barolo, my husband and I discussed the likely storied history contained within the walls of the restaurant. Given the longevity of this restaurant, it has likely seen its share of interesting times.
The dinner was a quintessential Florentine food experience, from the owner's personally greeting us upon arrival, service of the staff, presentation of the dinner, and the farewell on our way out.
Departing up the stairs after dinner, I turned and took one long look at this historic restaurant knowing there were stories left on the table, secrets remaining untold, beckoning to be heard. It was a great experience.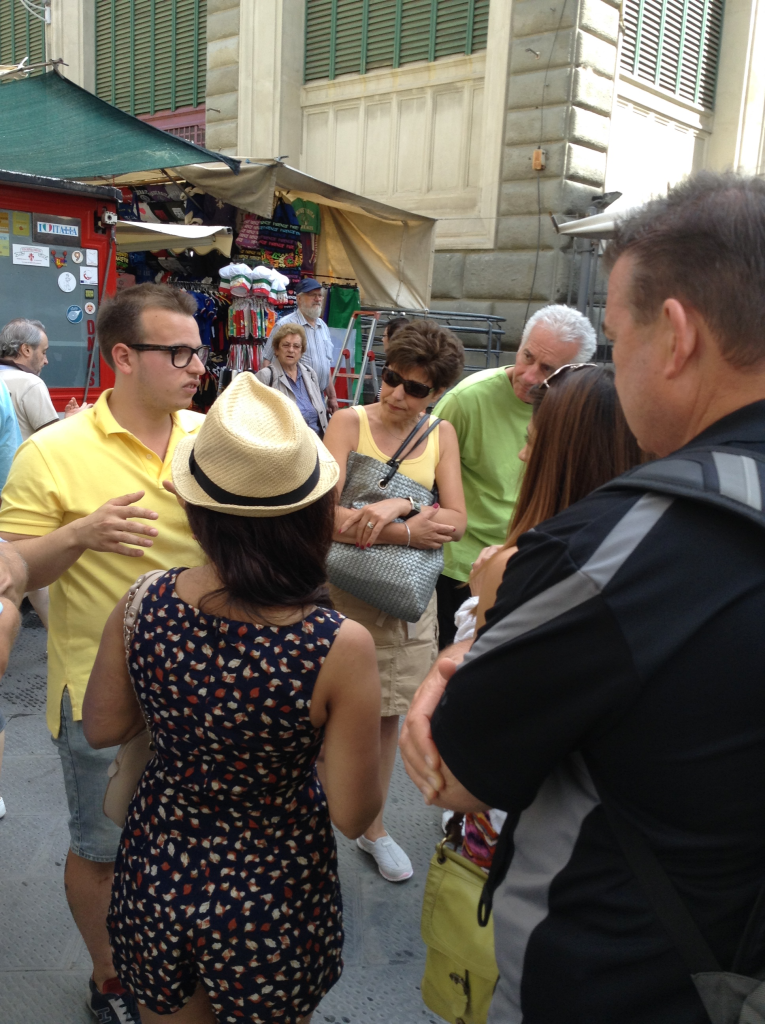 The next day we had scheduled a cooking class with Chef Ricardo. We met Chef in the heart of the Piazza Della Republica and after introductions we found out this third generation Italian chef opened his cooking school several years ago to bring the joy of Italian cooking to anyone who has interest. The budding "Chef de Cuisines" consisted of four individuals from the UK, a couple from Wisconsin, a single man from Colorado, and my husband and I.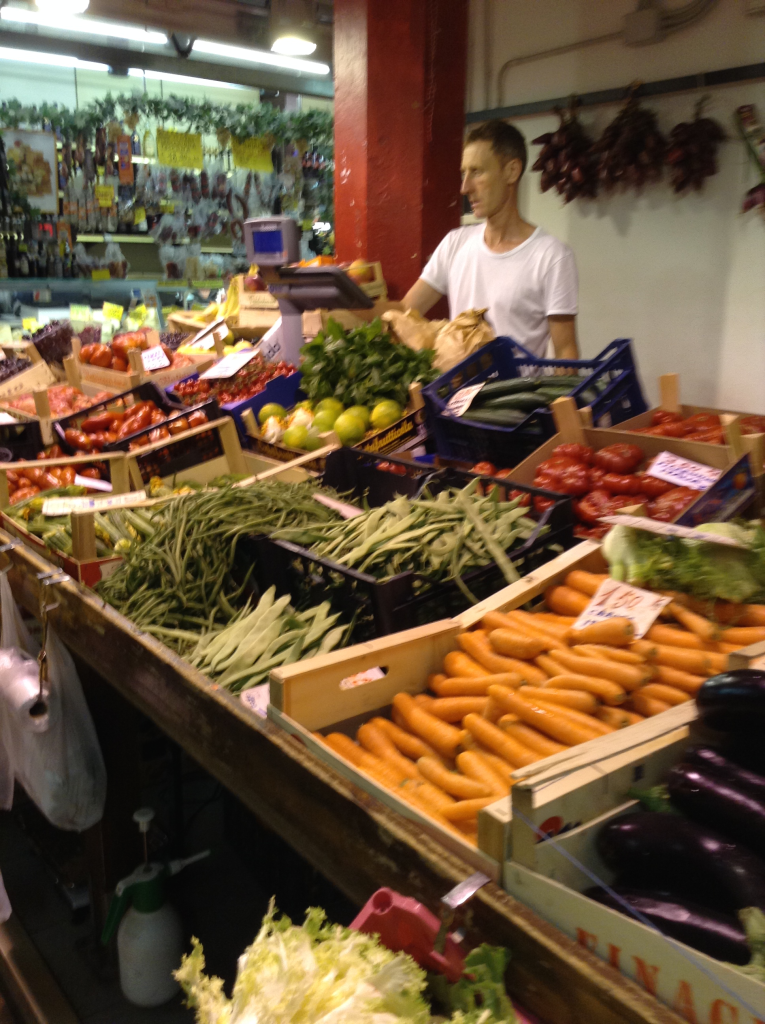 The class began with a visit to the Florence Central Market, collecting fresh breads, vegetables (OMG, the vegetables… I would move to Italy for these alone!), and wine from local vendors. We snuck in a truffle tasting of varied items, including oil and butter, that were unusual and amazing. This is one place I could spend an entire day in, if time permitted, as I have not been able to find anything close to it in my return to the California.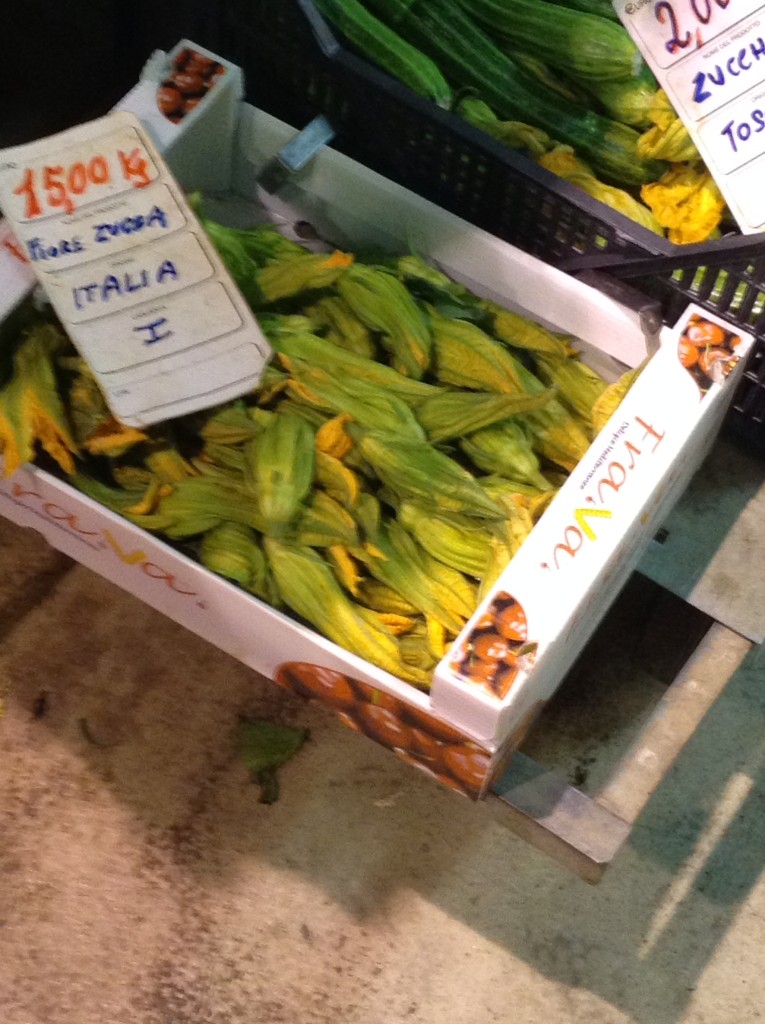 A local market is a beautiful treat for the senses; sight, smell, taste, touch, hear, intuition, equilibrium…everything; a culinary orgasm (how else should this be explained, we are in Italy for goodness sake).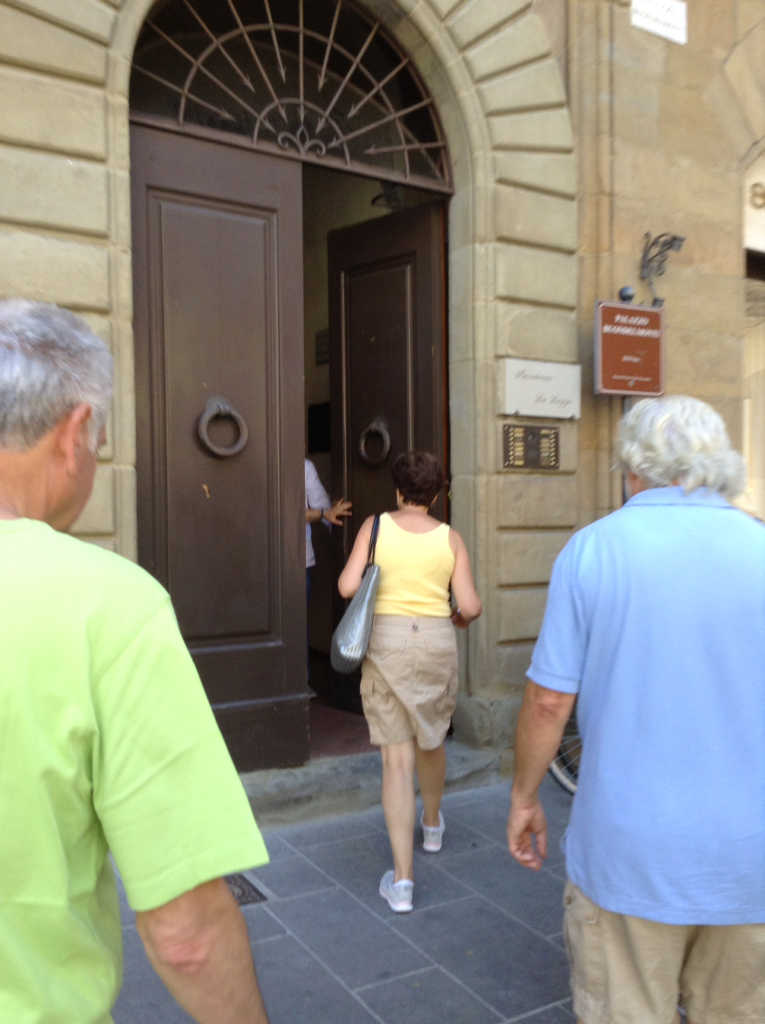 After making all of the final selections at the market, the  group walked to Ricardo's Cooking School, which was located behind a set of massive and ornate wooden doors. I have enjoyed photographing doors around the world, always wondering what stood on the other side and now I was about to find out.
The school was housed at the top of a set of stairs found on the other side of the door. It consisted of a large main dining room, chef's kitchen with plenty of room for the students. Beautiful wooden cutting boards lined the counters.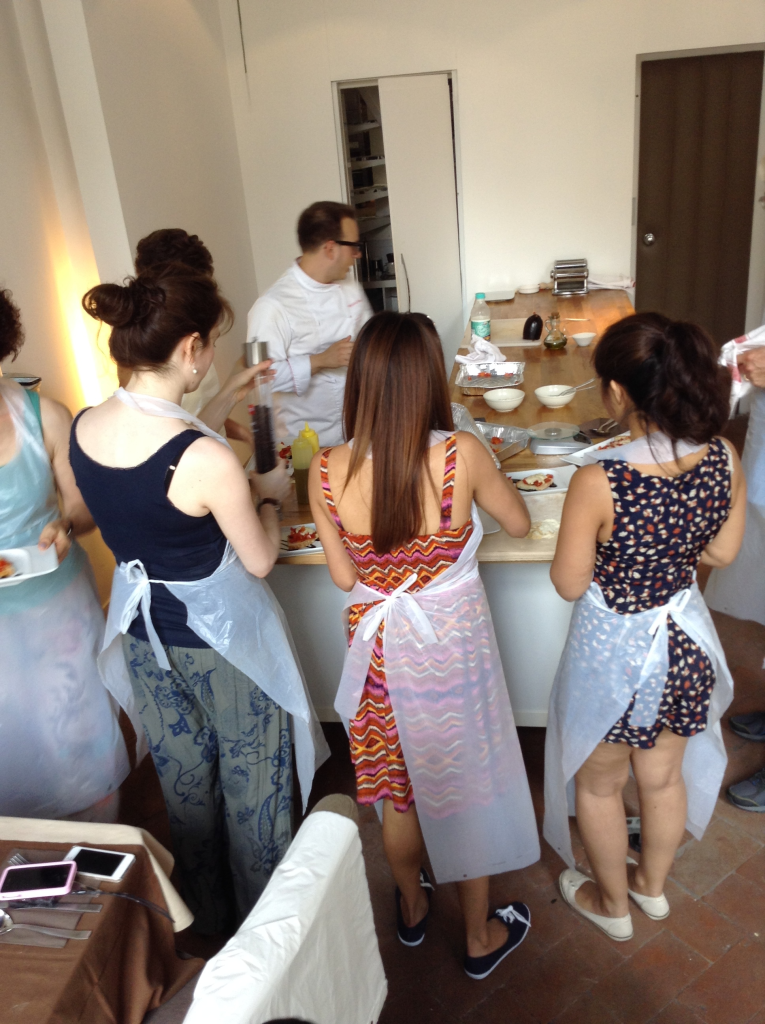 We laid our market haul on the counters and found a spot at the counter to begin our dinner prep. The students, not the Chef, prepared the meal, guided by Chef's instruction.
The menu consisted of freshly hand kneaded pasta, which was finished by using a hand roller to cut (no KitchenAid here). To compliment the pasta, the group prepared a fresh pesto sauce, eggplant bruschetta, a baked chicken, sautéed mushroom, and an amazing tiramisu for desert.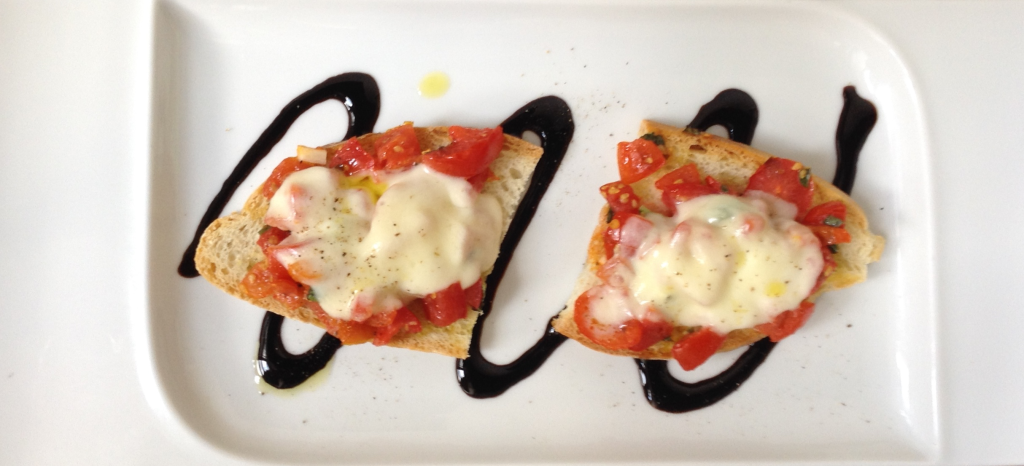 After all our hard work was completed, we sat at freshly dressed tables and methodically ate, drank, and ate and drank some more.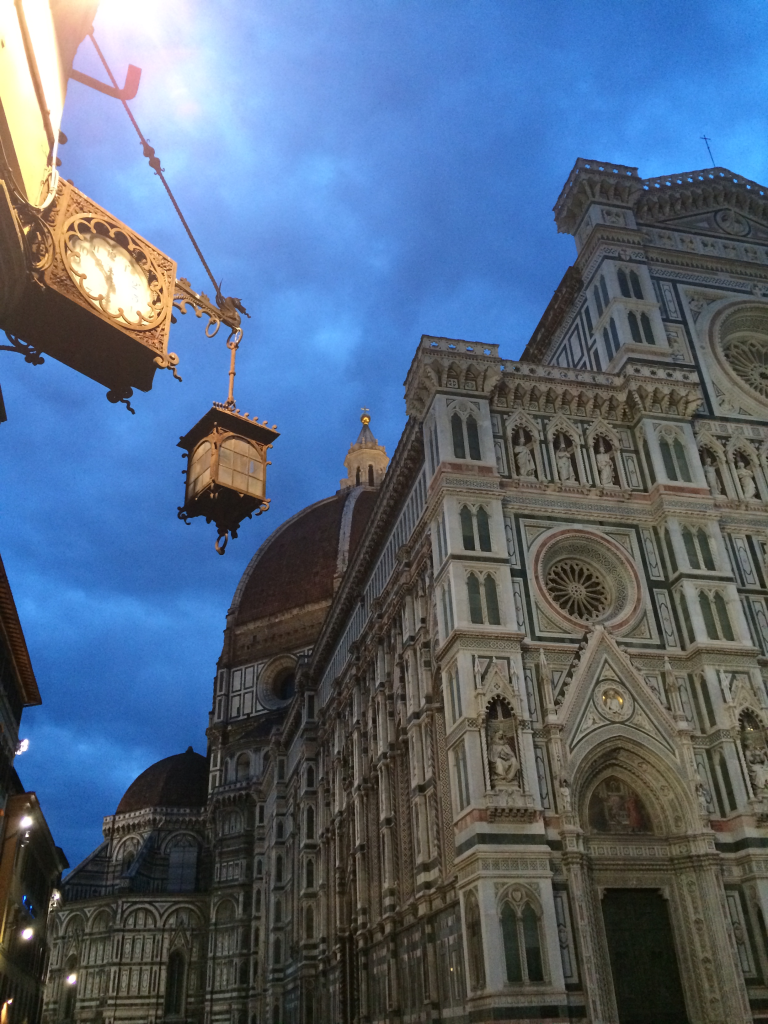 Afterwards, when we were completely "pieno" (full), we did what everyone does in Italy; took a long stroll intentionally getting lost for a few hours in the streets of Florence, before heading to the train station for a short two hour ride to Venice.
Florence remains one of our favorite places in the world for charm, romance, and great culinary experiences.
24 hours is simply- Not. Enough. Time.
Ciao!