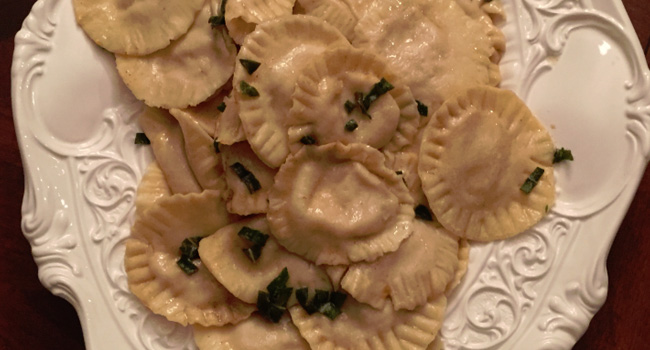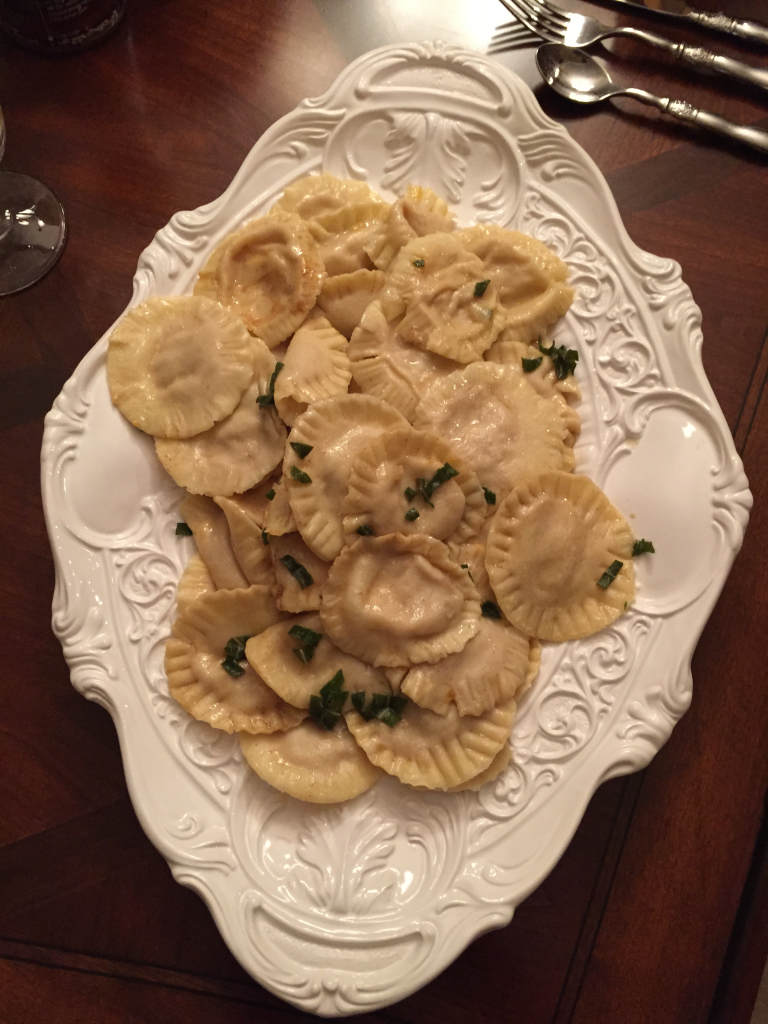 In Italy, there is saying, "Buon cibo, buon vino, buoni amici", which translates to "Good food, good wine, good friends;" a perfect description for a night of fresh pasta making.
One thing for sure, when you experience fresh handmade pasta, nothing will ever substitute for the taste, texture, and pureness of this Italian staple. I learned this truth a few years back while visiting Florence, Italy, where I tried my hand with fresh pasta making at Giovanni's Food & Wine Academy. The day started with the Chef leading us to the Central Market where we collected the ingredients needed for pasta making; fresh flour, fresh pressed Extra Virgin Olive Oil, organic eggs, bushels of large leaf basil, garlic, pine nuts, and butternut squash for the ravioli filling.
Back in the states, armed with a determination to never eat dried packaged pasta again, I set off to the local Italian delicatessen to locate ingredients my first fresh pasta making dinner party. The menu was set for Pesto Linguini and Butternut Squash Ravioli. Recipes for the Pesto sauce and Butternut Squash filling can be found online Food Network or Epicurious.
As easy as the process is to make fresh pasta, it is a process that is not to be rushed, so plan for a long evening together with friends and make sure to have plenty of Chianti, Brunello di Montalcino and Nero d' Avola on hand!
Simple Pasta Making
(Recipe is enough for one person).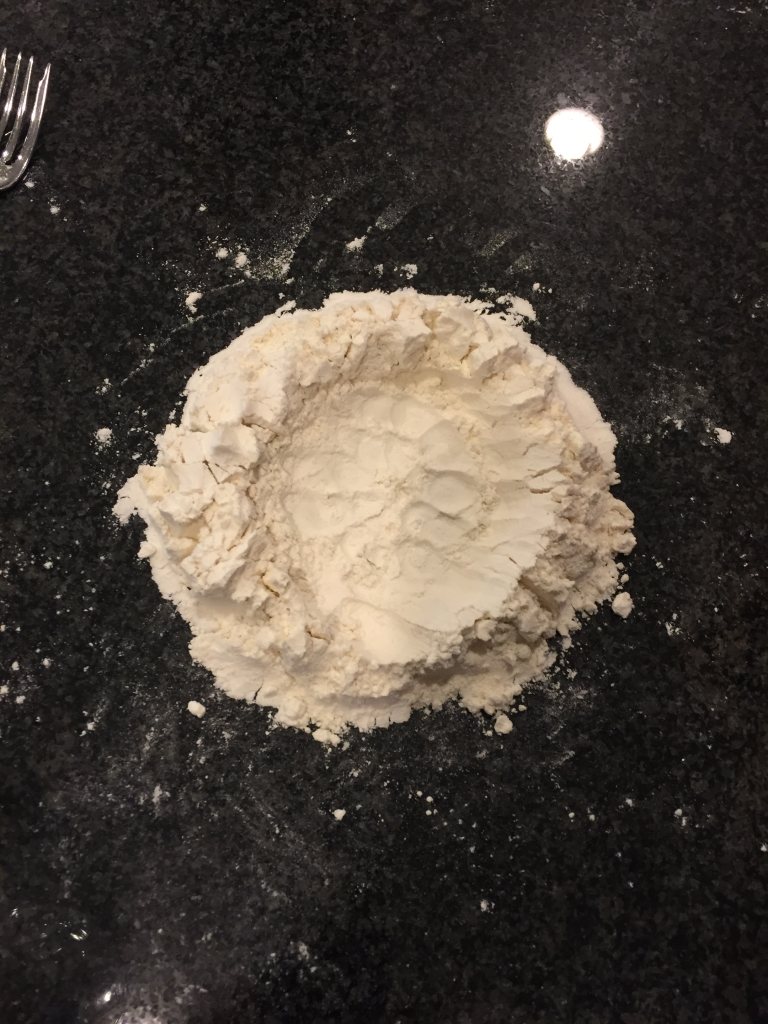 Step 1 Flour
Measure  3/4 cup of "00" extra fine flour. I use the Anna Napoletana brand, found at our local Italian deli. Using a granite counter top or wooden cutting board, make a round mound of the flour, and using your fingers, create a crater to add the remaining ingredients.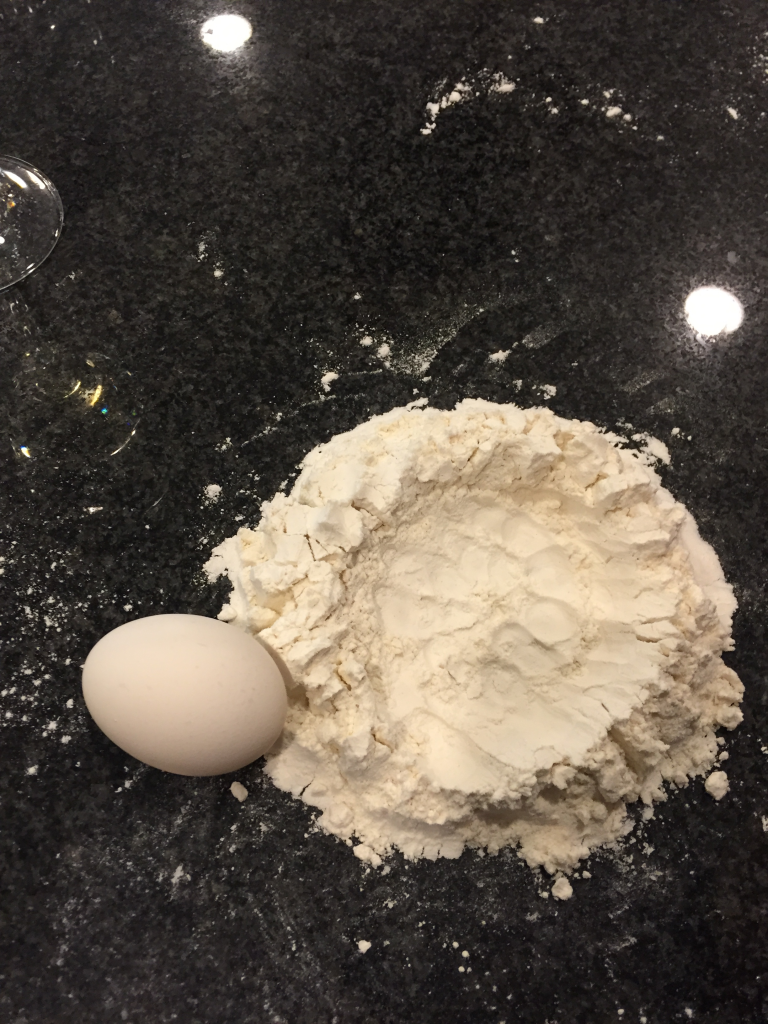 Step 2 Egg and Oil
The egg must be room temperature, so make sure to take out of the refrigerator 3 hours prior to beginning the pasta making process.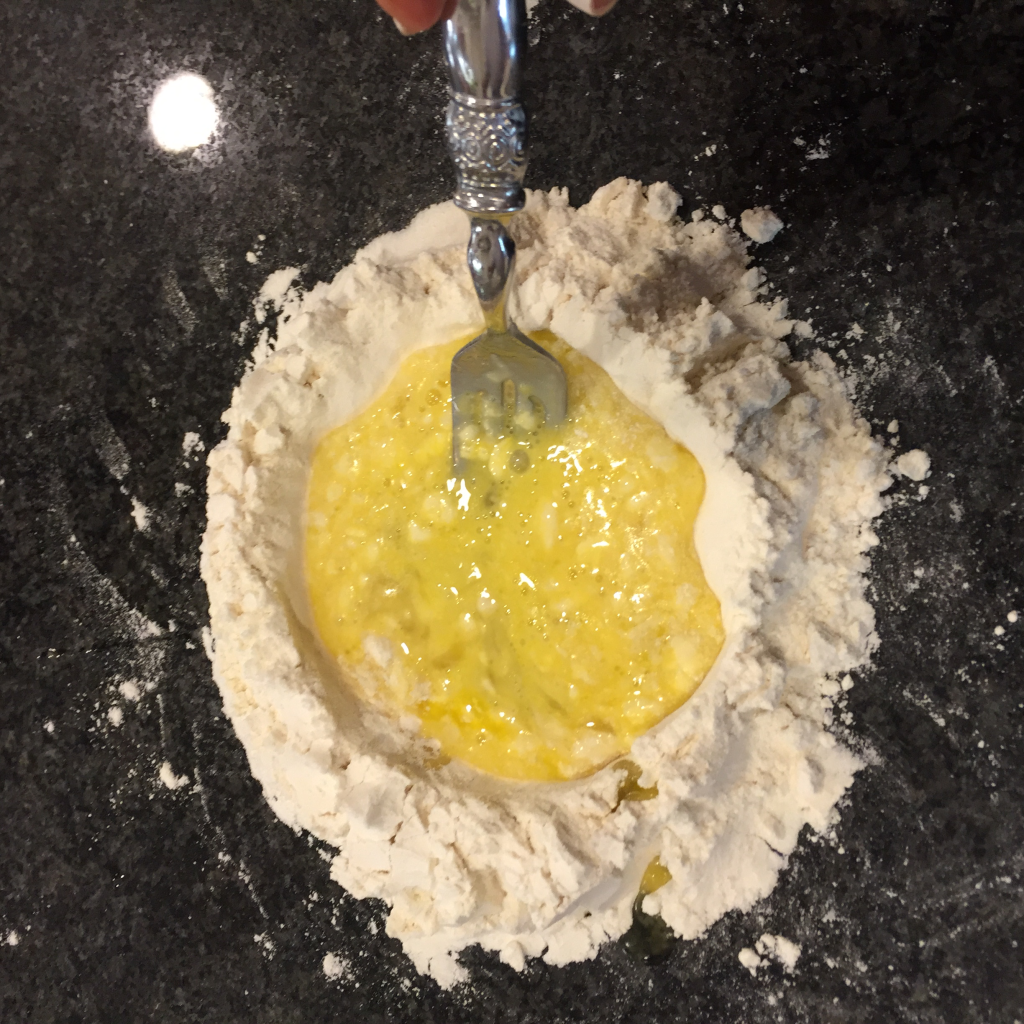 Crack one egg in the middle of flour crater. Add 3/4 teaspoon of extra virgin olive oil to the egg. With a fork, begin stirring the egg and oil and gently adding flour to the mixture from the sides of the flour crater, being careful to not "puncture" the flour crater wall. Continue adding more flour from wall until the mixture is completely combined.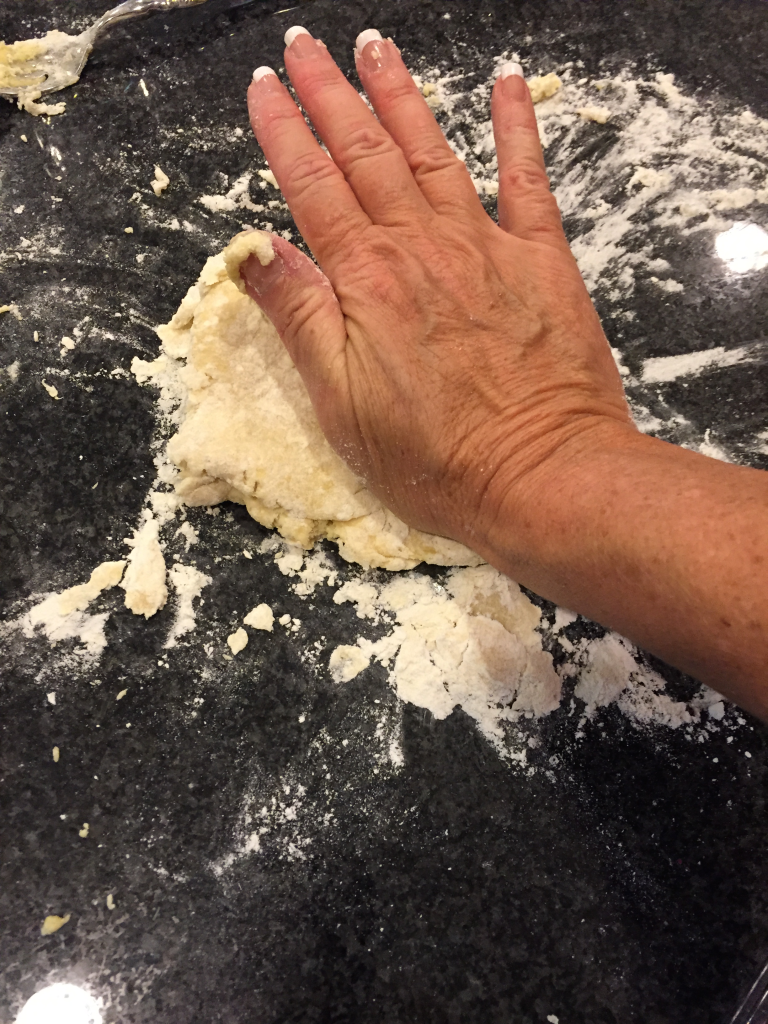 Step 3 Kneed
Kneed mixture by hand for a full 10-15 minutes, or more, until the pasta ball is soft and pliable.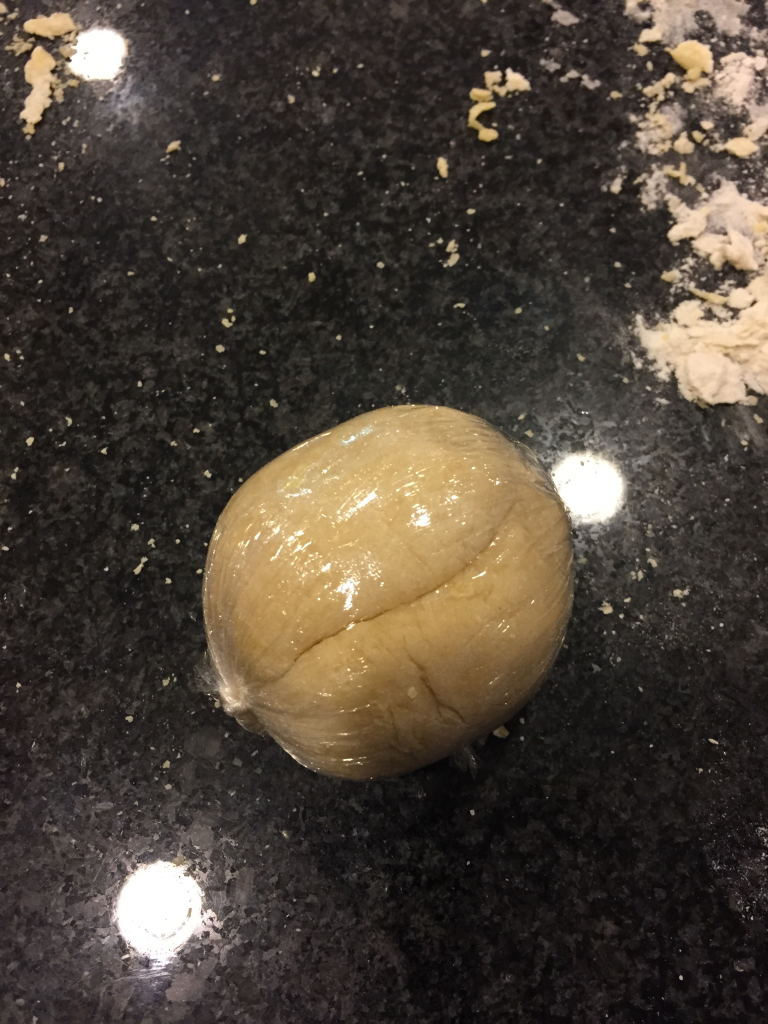 Tightly wrap each pasta ball in saran wrap, and set aside for 25 minutes.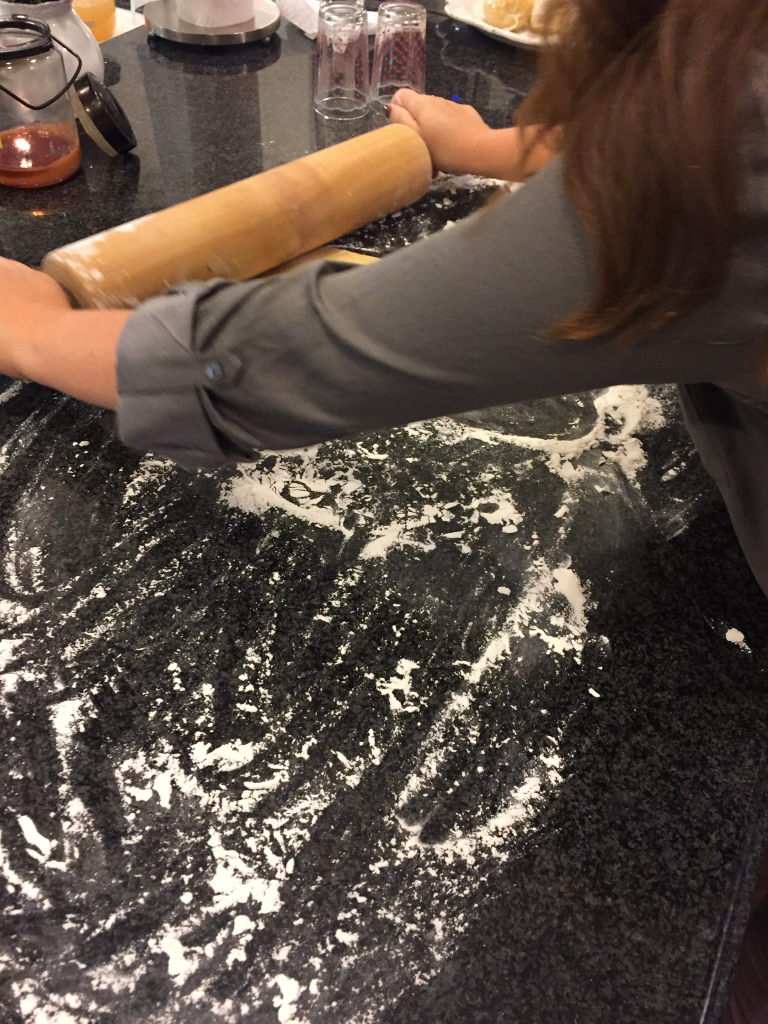 Step 4 Roll flour
On a lightly floured (regular flour is fine for this step), cut dough in half, and beginning with one portion, flatten by hand. Use a roller to roll out the pasta dough until it is a 1/4" thick oval shape. If necessary, flour can be added to the roller either side of the quartered dough.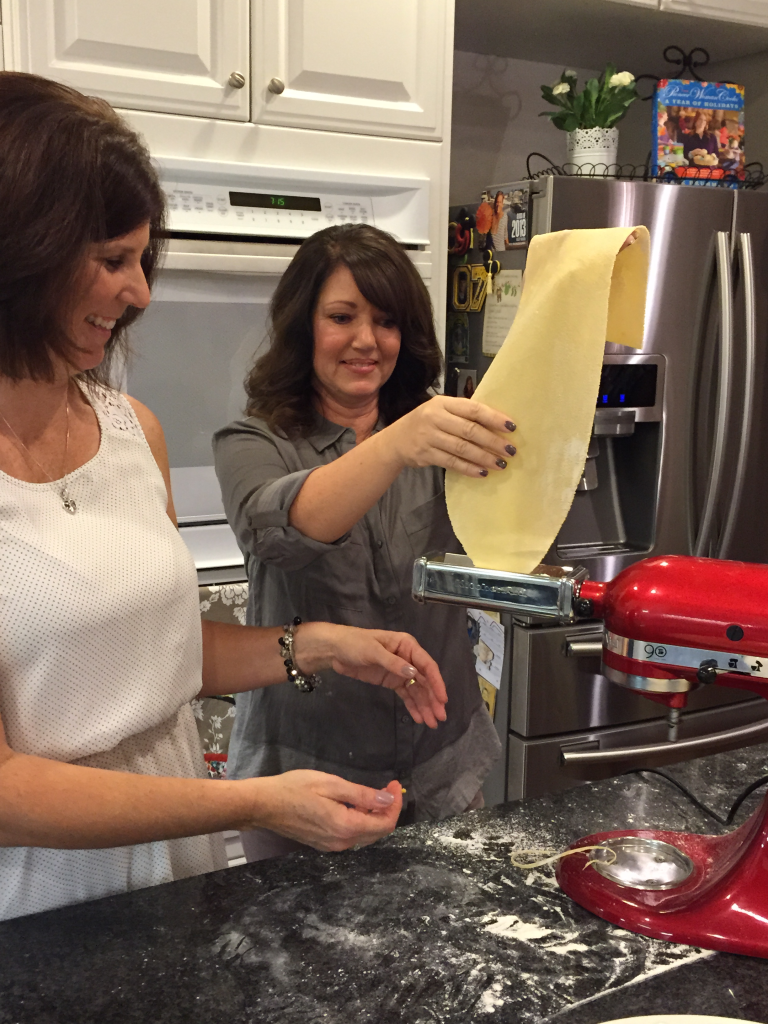 Step 5 Preparing the Pasta
I use a Kitchen Aid with pasta flattening and cutting attachments, but learned originally at the Florence cooking school to prepare pasta with a manual roller. If you are adventurous or a traditionalist, the pasta can also be hand-cut.
With mixer on speed #2, and flattening roller attachment set to the widest setting (1), feed flattened dough into the roller, catching it on the other side as dough feeds through.
Repeat above direction and put dough through the flattening roller attachment at setting #1 until dough is as wide as the roller (generally about 2 or 3 times through the roller at setting 1).
Run the dough through the roller 4 more times; each time make sure to adjust knob to a tighter setting, (from 1 to 2 to 3, ending with setting 4); be careful to catch the elongated dough. If the dough is sticky, add a bit of flour each time so dough doesn't get stuck in roller (this may or may not be necessary).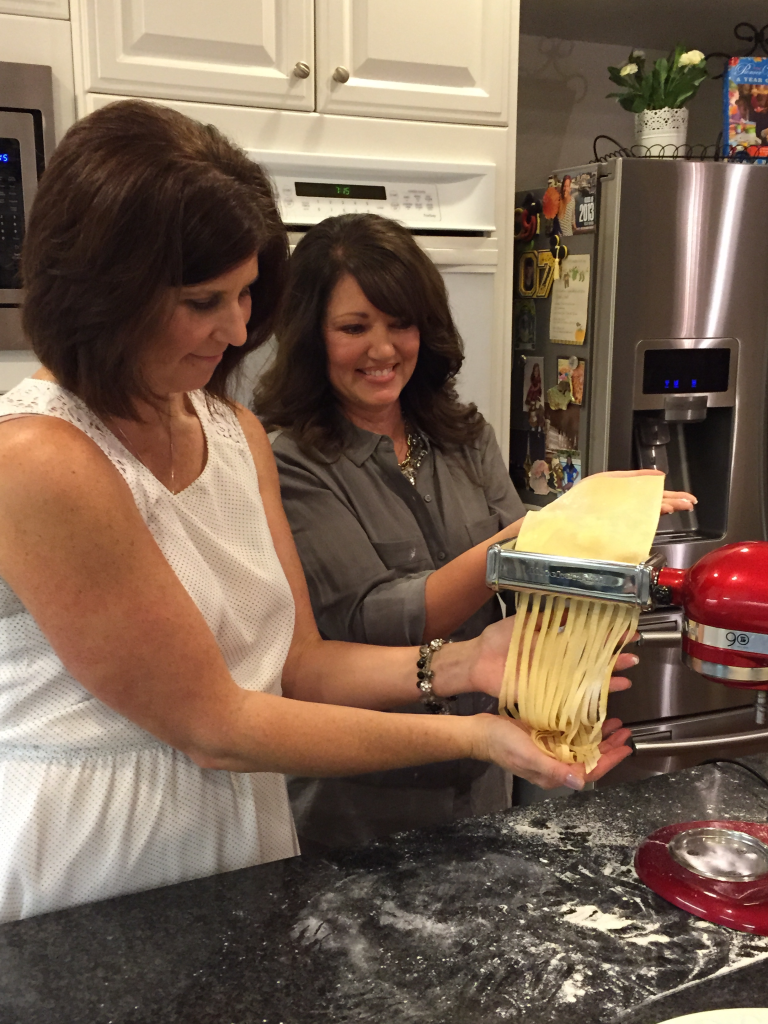 For fettuccine, replace the flattening attachment for the cutter attachment, and set the mixer speed at 2, then run the dough through one time. Make sure to have a bowl ready to catch the cut dough!
Step 6 Filling
The flattening roller attachment is perfect to create dough that can be used for tortellini, ravioli, manicotti, or lasagna. If making a filled pasta such as ravioli, lay pasta out on floured surface and spoon teaspoon sized ball of preferred filling (butternut squash, pesto, etc.), leaving at least 2" between fillings.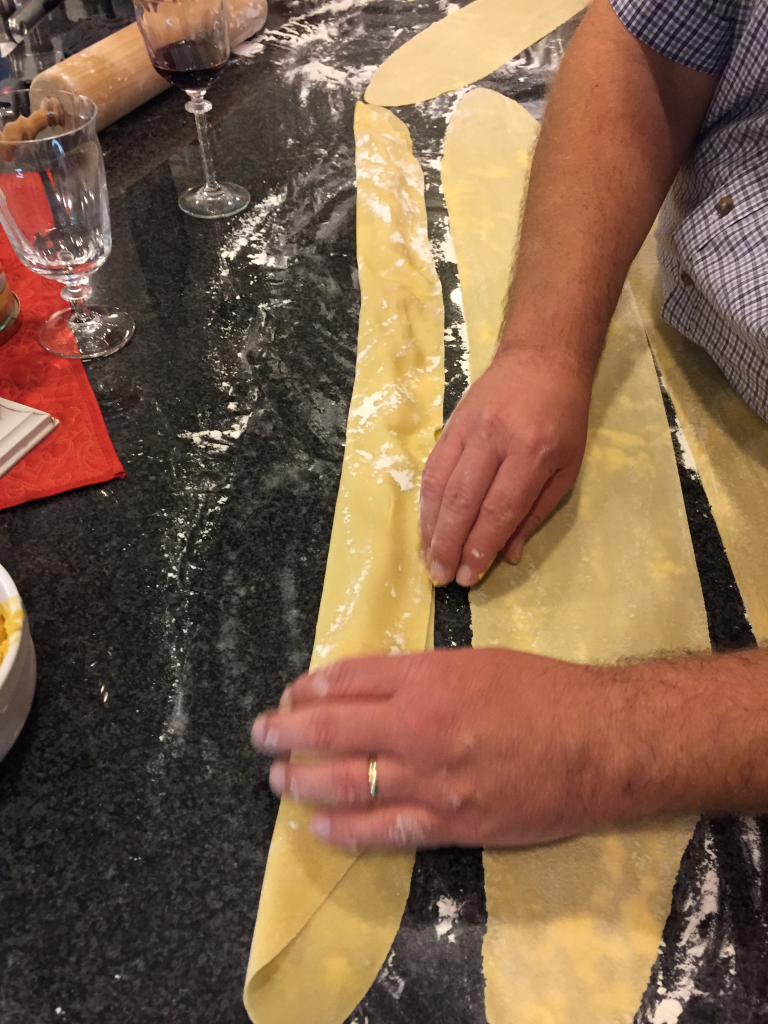 Once entire pasta roll is filled, fold over the pasta and use a small glass to cut rounds of filled pasta.
Use a fork to "seal" the ends all the way around the entire cut out ravioli, or filling will be released during the cooking process.  Place ravioli on plate until you are ready to cook.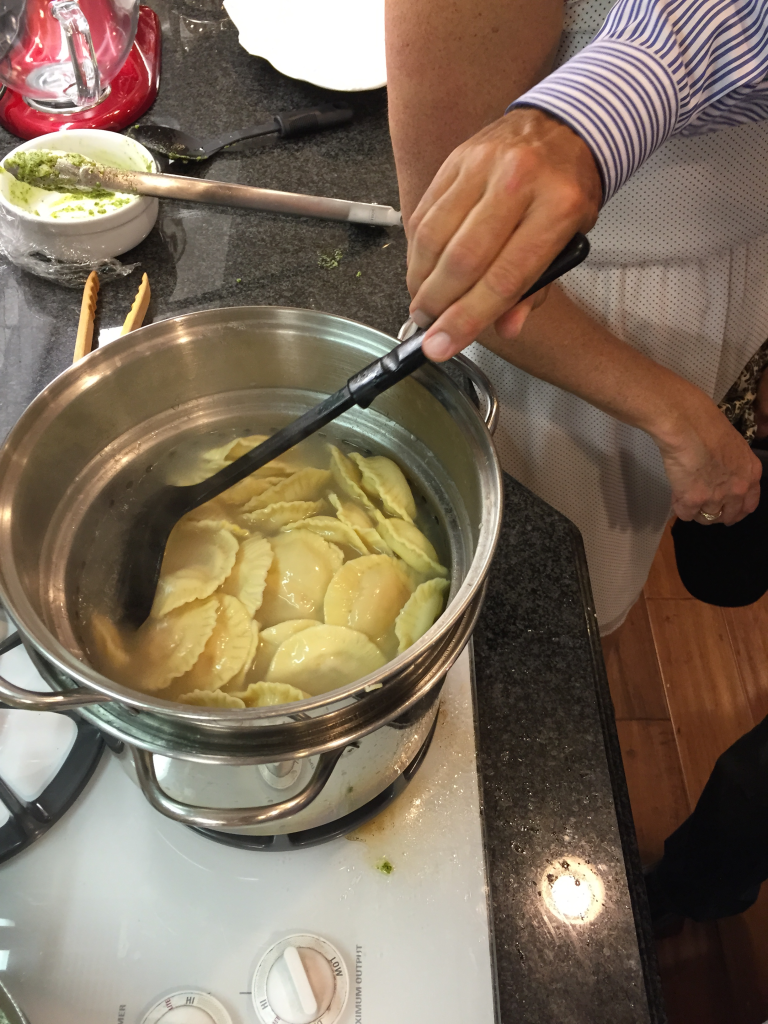 Step 7 Cooking Pasta
Fresh pasta cooks very quickly! Boil salted water and butta la pasta (throw in the pasta) for approximately 3-5 minutes. Ravioli will float when done. It is not necessary to rinse. Add your favorite sauce, and serve with warm crusted bread.
Buon appetite!